Not too close for comfort
September 6, 2020
Imagine your principals walking around with 6-foot sticks poking the students.
Well that is a reality at Stratford Academy.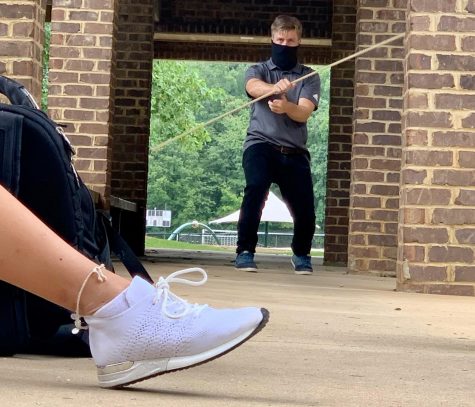 Head of Upper School Mrs. Theresa Ferrari said  the student body is doing very well with the new social distancing rules,
She said students are, for the most part, abiding by the rules indoors. It's when students are socializing with friends outside of the classroom where the issues could be brought up. 
She said she does not believe these rules will be relaxed within the first semester back at school, she mentioned how "we will not eradicate it without a vaccine."
Of course, the school has no control over students and faculty when they are off-campus,.
tudents and faculty disregard all the precautions off campus,. Mrs Ferrari said she struggles with thaton a daily basis. She takes the precautions seriously and all the measures Stratford is taking is for those who do worry about the virus and so that they feel safe coming back to school in person.