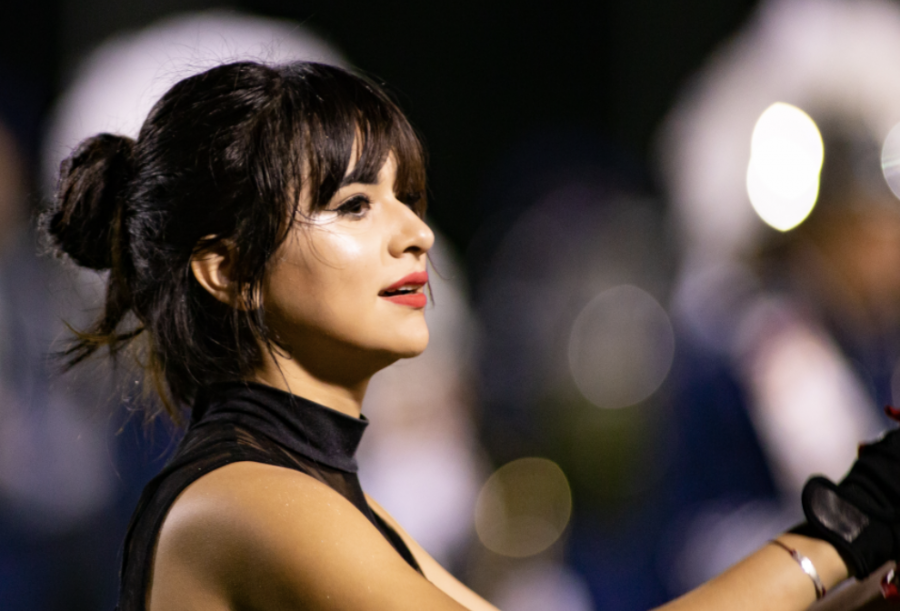 SENIOR SPOTLIGHT: Alex Hall
NAME: Alex Hall
NICKNAME: Alex
SENIOR YEAR BUCKET LIST
"One of the things I really wanted was to get a solo in color guard and I got that."
"[She wants] to make good grades all year."
"[She wants] to learn to drive. Gonna get there."
SOMETHING MIGHT NOT KNOW ABOUT YOU:
Alex sings and she does many art related activities.
YOUR BEST QUALITY AND WHY?
Alex is brave. "I am not afraid to speak out about something, or speak up for someone else."
YOUR GREATEST FEAR AND WHY?
"Being stabbed because the knife has to enter your body and exit your body and that is not cool."
FAVORITE STRATFORD MEMORY?
"I don't have a specific one, but I guess like coming to the band every morning and just having that everyday is my favorite bit, like when I leave Stratford [that] is what I will remember of Stratford."
MOST EMBARRASSING MOMENT AT SCHOOL?
Alex is clumsy and often admits to falling. "I slid down the railing on the stairs over there and I went so fast down I smacked against the door and fell on the floor."
FAVORITE RESTAURANT AND WHY?
"Shogun because I really like their Japanese food."
FAVORITE SEASON AND WHY?
Fall is her favorite season because it is neither hot nor cold.
FAVORITE SOCIAL MEDIA AND WHY?
"I like Instagram. Just because I like looking at videos and other people's pictures and things."
FAVORITE THING TO WEAR AND WHY?
"Hoodies and/or just on me as a person, I like having fun eye makeup on to wear."
MORNING OR NIGHT PERSON AND WHY?
"Night person because I am not productive in the day, I am always productive at night."
WHAT MAKES YOU SMILE AND WHY?
"Coming to the band every morning and just seeing everyone."
WHAT ANNOYS YOU MOST AND WHY?
"People who wear their mask under their nose or people who cut in front of me in the lunch line."
IF YOU COULD DEVELOP A VACCINE AGAINST ANYTHING, WHAT WOULD IT BE AND WHY?
"Coronavirus. Obviously"
FAVORITE SAYING:
"Only cool kids get to wear their masks under their nose."