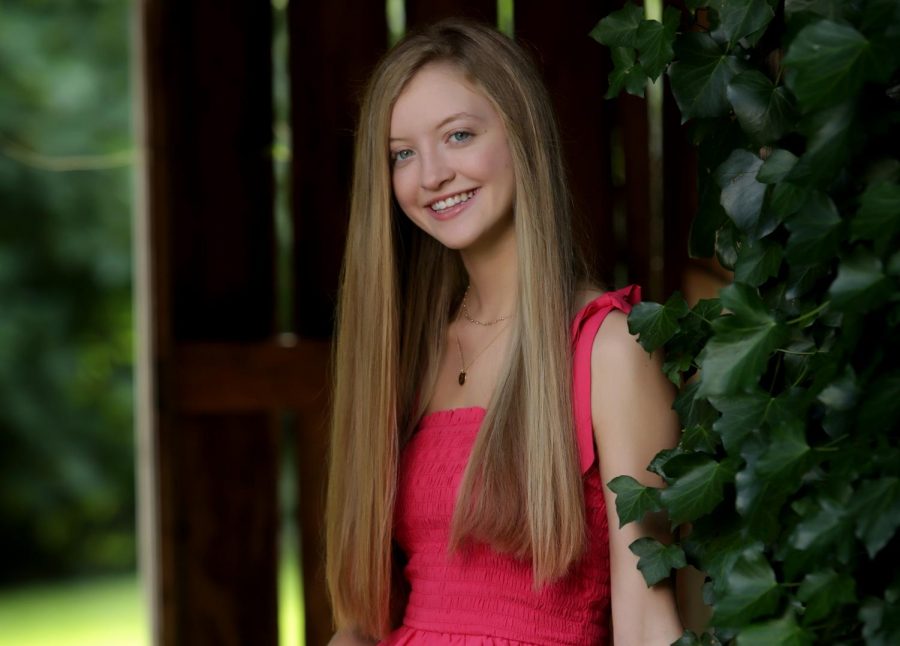 SENIOR SPOTLIGHT: Sarah Pyles
Sarah Pyles
NICKNAME: I don't really have one. My family called me Boo when I was little and my friends call me by my middle name- Melody
SENIOR YEAR BUCKET LIST
1. Get into college
2. Actually have a homecoming game that's hopefully not rained out
3. Get a prom
SOMETHING MIGHT NOT KNOW ABOUT YOU:
I never learned how to roller skate… I never learned.
YOUR BEST QUALITY AND WHY?
Probably that I am very open and accepting. I'll say hi to anyone in the hallway and stuff like that.
YOUR GREATEST FEAR AND WHY?
Not succeeding in life.
FAVORITE STRATFORD MEMORY?
The prom that I went to my sophomore year was pretty fun.
MOST EMBARRASSING MOMENT AT SCHOOL?
When I was in lower school, I threw up right in front of the bathroom door… like I almost got there, but I didn't so that was pretty embarrassing.
FAVORITE RESTAURANT AND WHY?
Probably just Margaritas because it's so close to my house.
FAVORITE SEASON AND WHY?
Definitely the summer, I hate the cold.
FAVORITE SOCIAL MEDIA AND WHY?
Snapchat because it's super quick.
FAVORITE THING TO WEAR AND WHY?
Just like sweatpants and a sweatshirt cause I'm always cold so I need to be warmer.
MORNING OR NIGHT PERSON AND WHY?
Definitely a night person, you can't talk to me for like an hour after I wake up… like I'm incoherent.
WHAT MAKES YOU SMILE AND WHY?
Seeing my friends everyday and stuff like that.
WHAT ANNOYS YOU MOST AND WHY?
I hate people that smack loudly.
IF YOU COULD DEVELOP A VACCINE AGAINST ANYTHING, WHAT WOULD IT BE AND WHY?
Definitely corona so these masks can come off… that'd be nice.
FAVORITE SAYING:
C'est la vie