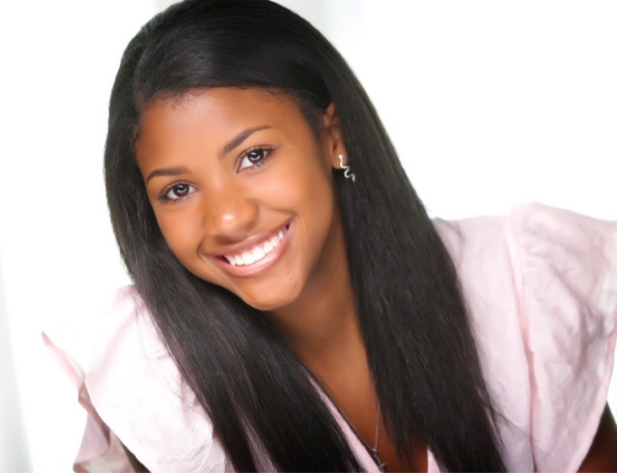 SENIOR SPOTLIGHT: Niya Dillard
Name: Niya Dillard
NICKNAME: Dill Pickle
SENIOR YEAR BUCKET LIST
1. "Graduate with honors."
2. "Get into college."
3. "Do a good senior prank."
SOMETHING MIGHT NOT KNOW ABOUT YOU:
"Something people might not know about me is that I have scoliosis."
YOUR BEST QUALITY AND WHY?
"My best quality is being talkative because it makes it easier to make friends."
YOUR GREATEST FEAR AND WHY?
"My biggest fear is being buried alive because it would be scary."
FAVORITE STRATFORD MEMORY?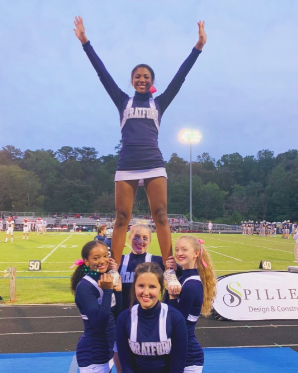 "My favorite Stratford memory is definitely being on the cheer team."
MOST EMBARRASSING MOMENT AT SCHOOL?
"My most embarrassing moment at school would probably be my freshman year, when I had to do the push up board for the pep club, and they didn't look too good."
FAVORITE RESTAURANT AND WHY?
"Moe's because you can never go wrong with Moes."
FAVORITE SEASON AND WHY?
"My favorite season is fall because my birthday is in the fall and I love my birthday."
FAVORITE SOCIAL MEDIA AND WHY?
"Snapchat because it's how all of my friends and I communicate."
FAVORITE THING TO WEAR AND WHY?
"My favorite thing to wear is probably the sweater vest my grandmother knitted for me before she passed."
MORNING OR NIGHT PERSON AND WHY?
"Definitely a night person because I like to sleep in the morning and the night is always more fun."
WHAT MAKES YOU SMILE AND WHY?
"Tik tok makes me smile the most because learning dances are really fun."
WHAT ANNOYS YOU MOST AND WHY?
"What annoys me the most is probably people cracking their knuckles all the time."
IF YOU COULD DEVELOP A VACCINE AGAINST ANYTHING, WHAT WOULD IT BE AND WHY?
"If I could make up a vaccine against anything, it would be cancer because it takes a lot of lives."
FAVORITE SAYING:
"My favorite saying is 'I'm here for a good time, not a long time.'"