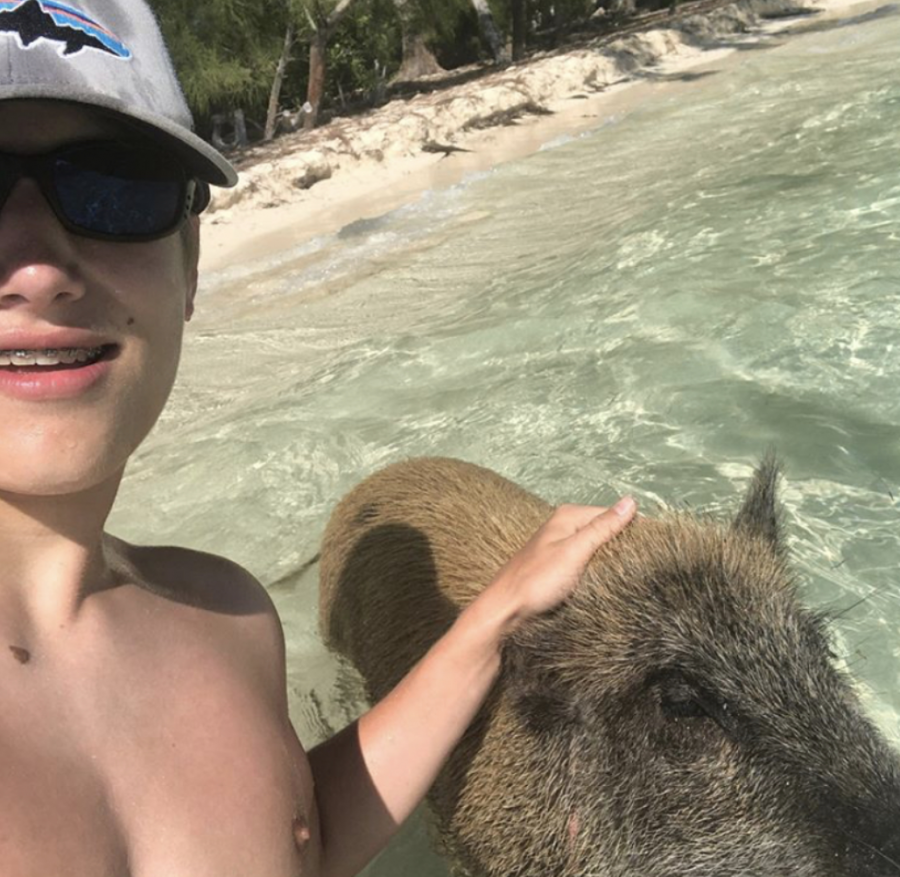 SENIOR SPOTLIGHT: Jay Lee
NAME:Jay Lee
NICKNAME: Bird
SENIOR YEAR BUCKET LIST
1. Get into college
2. Want to have senior trip
3. Want to have a soccer season
SOMETHING MIGHT NOT KNOW ABOUT YOU:
"I got bunnies"
YOUR BEST QUALITY AND WHY?I'm a cool and collected person so I can calm people down.
YOUR GREATEST FEAR AND WHY?
He's afraid of water moccasin because they are poisonous .
FAVORITE STRATFORD MEMORY?
Soccer first goal against Tattnall.
MOST EMBARRASSING MOMENT AT SCHOOL?
Spilling Sweet Tea on my shorts.
FAVORITE RESTAURANT AND WHY?Greek Corner because of baked spaghetti and meatballs.
FAVORITE SEASON AND WHY?
Summer because there is no school.
FAVORITE SOCIAL MEDIA AND WHY?
Snapchat because of how he connects with friends.
FAVORITE THING TO WEAR AND WHY?
My keenan jersey because i'm a chargers fan and i look fresh in it.
MORNING OR NIGHT PERSON AND WHY?
I'm a Nightowl because I like staying up late.
WHAT MAKES YOU SMILE AND WHY?
When Zayne does something stupid because its gold.
WHAT ANNOYS YOU MOST AND WHY?
Repetitive people because I don't like being told information that I already know.
IF YOU COULD DEVELOP A VACCINE AGAINST ANYTHING, WHAT WOULD IT BE AND WHY? Corona so the world can be normal again.
FAVORITE SAYING: Hit a grump
SENIOR SPOTLIGHT: Jay Lee