FOOD FIGHT: Johnny V's takes on giant Nu-Way
New feature makes the most of "Senior Lunch."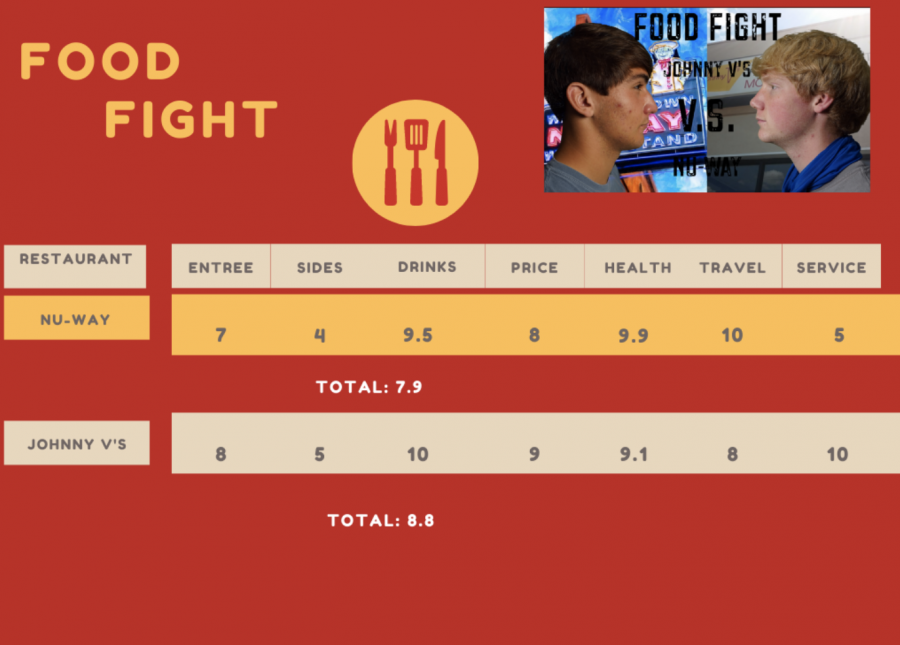 Would you rather go a long way for a Nu-Way or a bit farther for a Johnny V's?
Johnny V's and Nu-Way have been battling it out for decades on who has the better hot dog, so we decided to settle this dispute ourselves. 
Nu-Way has been a familiar and famous fast food restaurant since 1916, and has famously misspelled the word "weiners" since 1937. Nu-Way is the second-oldest hot dog restaurant in the nation and has been featured in books, magazines and on TV. The iconic restaurant serves unique hot dogs and classic hamburgers. There are six Nu-Ways in Macon, two in Warner Robins and one in Fort Valley.
Johnny V's is a similar and less known restaurant located on Columbus Road. Since 1968, Johnny Vastakis and his son have run the restaurant and competed with Nu-Way for the best hot dog. 
Our grading system is on a 10-point scale with "1" being the worst and "10" being the best. The criteria for the system is travel time from Stratford, quality of service, the entree, the sides, the drink, the health rating, and the price. 
The travel time to the Zebulon Road Nu-Way was around five minutes, earning Nu-Way a perfect 10 for the travel time. Once there, we both ordered two hotdogs and a hamburger all the way, fries, onion rings, a sweet tea, and a Dr. Pepper, and rated the entrees as a 7, the sides as a 4, and the drinks as a 9.5, giving the food an overall rating of 6,8 . 
As for Johnny V's, the travel time was a bit longer but still received an 8 as it only took a few minutes longer. When we got there, we went in and received unbeatable service giving Johnny V's a perfect 10 for service. 
We both ordered a hot dog and a hamburger with chili cheese fries, a Dr. Pepper, and a sweet tea. The entree and drinks were exceptionally good with the entree receiving an 8 and the drink a 10. However, the side was just average and received a 5 making the overall food score a 7.7. The price and health rating were both very high at Johnny V's receiving a 9 and a 9.1. 
Overall, Johnny V's defeated Nu-Way by receiving a 8.8 overall compared to Nu-Way's 7.9.
ohnny V's has excellent service and is all around a solid restaurant while Nu-Way  lacked in service and sides. 
Leave a Comment
About the Contributors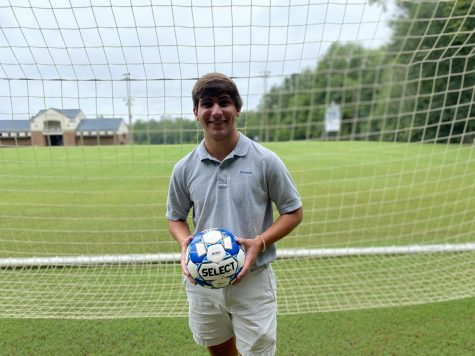 James Michael Reeves, Staff Writer
NAME: James Michael Reeves

STAFF POSITION: Staff Writer

GRADE: Senior

SCHOOL ACTIVITIES: Key Club, Pep Club, Soccer, Football, Track, Cross Country

HOBBIES/INTERESTS:...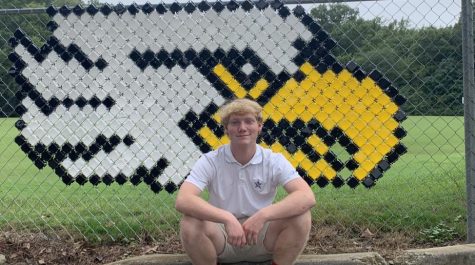 AJ Stevenson, Editor
NAME:AJ Stevenson

STAFF POSITION: Editor 

GRADE: Senior

SCHOOL ACTIVITIES: Student Body President, Key Club, Football, Wrestling, Lacrosse, Peer...