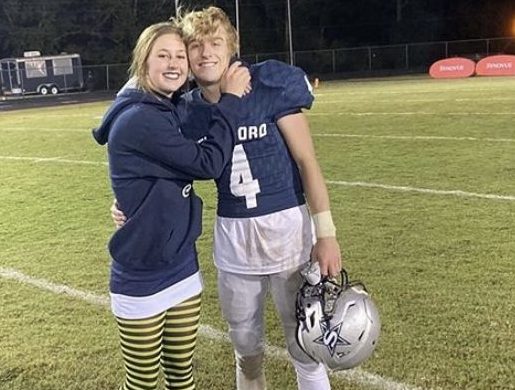 SENIOR SPOTLIGHT: Waldon Davis
NAME: Waldon Davis
NICKNAME: Do
SENIOR YEAR BUCKET LIST
Make all A's
Get into my favorite college
Win a state championship
SOMETHING MIGHT NOT KNOW ABOUT YOU: I wear socks to sleep.
YOUR BEST QUALITY AND WHY? My humor. It makes people laugh.
YOUR GREATEST FEAR AND WHY? Spiders
FAVORITE STRATFORD MEMORY? Walk off hit against Ace.
MOST EMBARRASSING MOMENT AT SCHOOL? Middle school dance
FAVORITE RESTAURANT AND WHY? McDonald's because of the Travis Scott burger
FAVORITE SEASON AND WHY? Spring because of baseball and spring break
FAVORITE SOCIAL MEDIA AND WHY? Instagram so I can see cool pictures
FAVORITE THING TO WEAR AND WHY? My frat spongebob pajamas
MORNING OR NIGHT PERSON AND WHY? Night person because I hate waking up early.
WHAT MAKES YOU SMILE AND WHY? Monster trucks because of the tires.
WHAT ANNOYS YOU MOST AND WHY? Bugs annoy me the most when I am outside.
IF YOU COULD DEVELOP A VACCINE AGAINST ANYTHING, WHAT WOULD IT BE AND WHY? Coronavirus so I can not wear a mask.
FAVORITE SAYING: "Okay buddy"