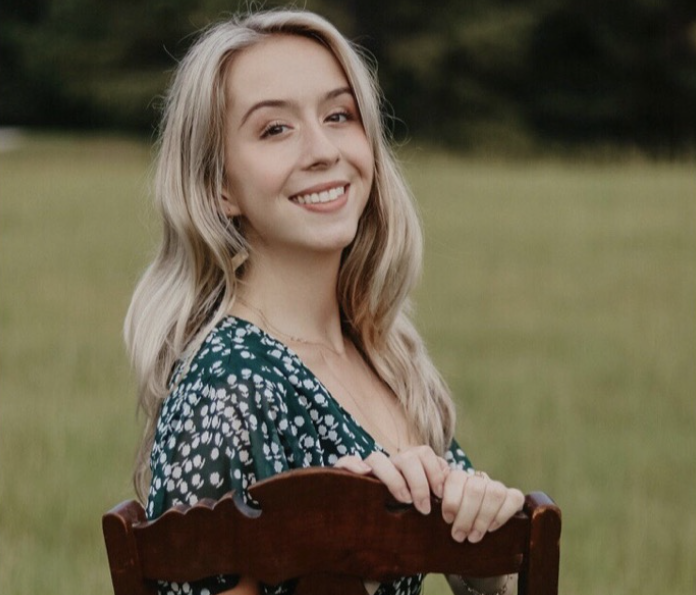 SENIOR SPOTLIGHT: Hailey Firlotte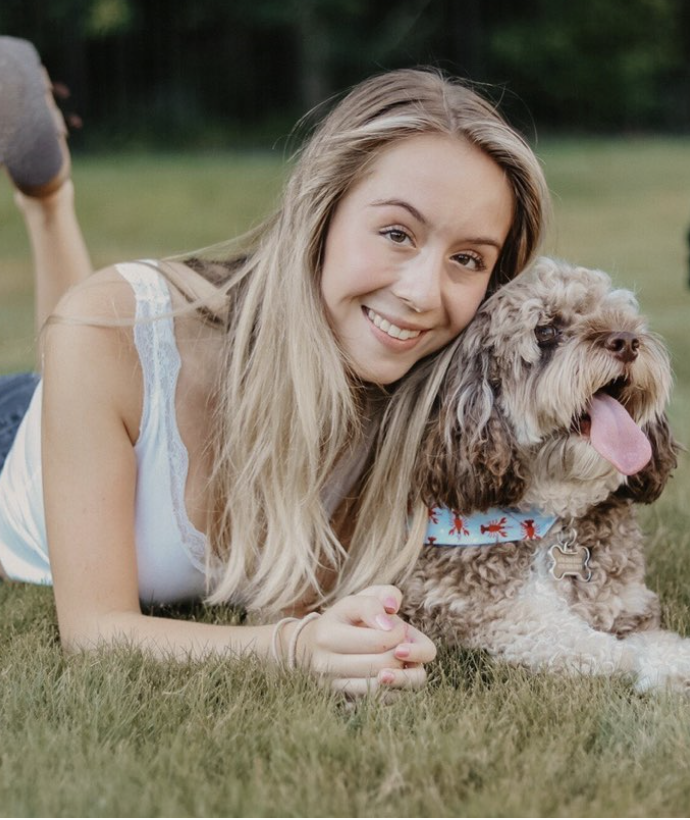 NAME: Hailey Firlotte
NICKNAME: Hailey is her real name, but her friends sometimes call her "Hailes."
SENIOR YEAR BUCKET LIST
Getting accepted to a university.
Making more friends.
Helping stop the spread of Covid-19.
SOMETHING PEOPLE MIGHT NOT KNOW ABOUT YOU:
She's Canadian, but she's otherwise a pretty open person.
YOUR BEST QUALITY AND WHY?
Kindness and/or optimism.
YOUR GREATEST FEAR AND WHY?
Being alone. And she doesn't like the dark, unless she's sleeping. Then, it's okay.
FAVORITE STRATFORD MEMORY?
Her favorite memory from being at Stratford, is becoming a Pep Club president. She says that this has always been something she's wanted to do. And now that she's done it, she feels as though she's accomplished her goal.
MOST EMBARRASSING MOMENT AT SCHOOL?
Hailey's most embarrassing moment was at her old highschool in Canada. It all started on the first day of school her freshman year. She was in math class and had just finished an assignment. When she walked up to the front of the class to give her teacher her paper, she slipped and fell on the floor. Luckily, no one but the teacher managed to see her embarrassing fall.
FAVORITE RESTAURANT AND WHY?
Red Satay. It's a Vietnamese restaurant located in her previous hometown in Canada. She said that the restaurant made it difficult for her to leave Canada because she loved the food so much.
FAVORITE SEASON AND WHY?
She likes fall colors, the nice cool temperatures, and highlighted that it is the beginning of the holiday season. She enjoys summer vacation from school, but she enjoys Fall even more because it gives her good "vibes" and is just so beautiful to look at.
FAVORITE SOCIAL MEDIA AND WHY?
ik Tok because she likes to create "cringey" videos and watch other videos too. She also joked that she was angry that she hadn't become famous on tick tock, yet.
FAVORITE THING TO WEAR AND WHY?
Shorts, crop tops, – basically anything that's comfortable and stylish. Hailey really likes to dress up, and she is usually the one in the friend group to set the style trend for an evening out to dinner. Her perspective on fashion is "wear what makes you happy" and by doing so, she feels productive throughout her day.
MORNING OR NIGHT PERSON AND WHY?
When she was a little kid, she was wide awake and would stay up all night. Now, she is usually in bed by 9:40 p.m., but she admits to being a mix of a morning and night person.
WHAT MAKES YOU SMILE AND WHY?
Her dog, family, and friends. She thinks that the things and the people who are closer to her, make her smile more because their memories are valuable. She tries her best to look at life, positively.
WHAT ANNOYS YOU MOST AND WHY?
Narcissists and pessimists are what annoy Hailey the most. She can't understand why some people have to be "buzz kills" and destroy the fun. She thinks that hanging out around happy, uplifting people can only make one feel better and be more optimistic about life.
IF YOU COULD DEVELOP A VACCINE AGAINST ANYTHING, WHAT WOULD IT BE AND WHY?
Make a vaccine against Covid-19, or cancer because so many people become diagnosed with it and it can be very horrible.
FAVORITE SAYING:
'Everything will be alright in the end, and if it's not, then it's not the end.'" She loves this quote because it has become her family's motto.