Yearbook announces 'Senior Superlatives'
Lolly McMahon was voted the "Prettiest Eyes"  along with William McCormick in the "Senior Superlatives" for the Overlook yearbook.
"I am very appreciative that people think I have nice eyes because that makes me happy," Lolly said.
Gavin Martin was voted as the "Cutest" senior with Sophie Waldrop. Gavin described his feeling for being nominated as ecstatic.
Kendall Simmons is not quite sure why her classmates nominated her for "Most Likely to Sign in Late" because she "has never had a tardy in her life."
However, Kendall said, "I do show up to classes late sometimes, so maybe that's why I was chosen."
The senior superlatives are: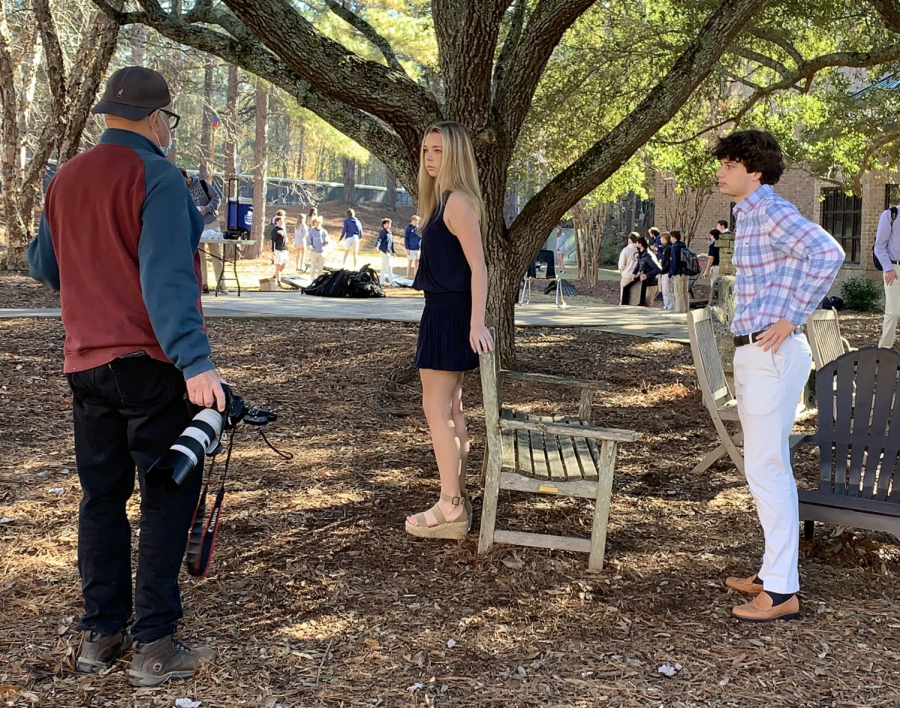 Most Eagle Pride: Nathan Dummitt and Caroline Sutherland
Best Smile: Hunter Hogan and Megan Huynh
Most Athletic: Jack Miscall and Harmony Nagle
Prettiest Eyes: William McCormick and Lolly McMahon
Biggest Flirt: Waldon Davis and Mary Kate Groves
Best to Take Home to Parents: Ben Baxley and Carson Simmons
Cutest: Gavin Martin and Sophie Waldrop
Most Artistic: Shaw London and Jocelyn Tang
Biggest Chatterbox: A.J. Stevenson and Claudia Pope
Most Social: James Michael Reeves and Evie Tharpe
Most likely to be Famous: Daniel Zhao and Sarah Pyles
Class Clown: Ben Jamison and Niya Dillard
Best Dressed: Will Fackler and Miller Cranford
Most likely to return to Macon: Harrison Brown and Lila McCord 
Friendliest: Garrett Solheim and Maddie Fackler
Most Changed Since Middle School: Bond Almand and Alexandra Hall
Best Hair: Jase Smith and Harriette Ann Bowden
Most Gullible: Haaris Ahmed and Kate Wimberly
Most likely to sign in Late: Zayne Arell and Kendall Simmons
Cutest couple that never was: Om Patel and Jansyn Stephens
About the Contributors
Olivia Coleman, News Editor
NAME: Olivia Coleman

STAFF POSITION: News Editor

GRADE: Junior

SCHOOL ACTIVITIES: Cheerleading, Spanish Club, Ecology Club

HOBBIES/INTERESTS:...
Anna Mincey, News Editor
NAME: Anna Mincey 

STAFF POSITION: Co-news editor 

GRADE: Junior 

SCHOOL ACTIVITIES: Lacrosse, cheer, cross country, pep club 

HOBBIES/INTERESTS:...