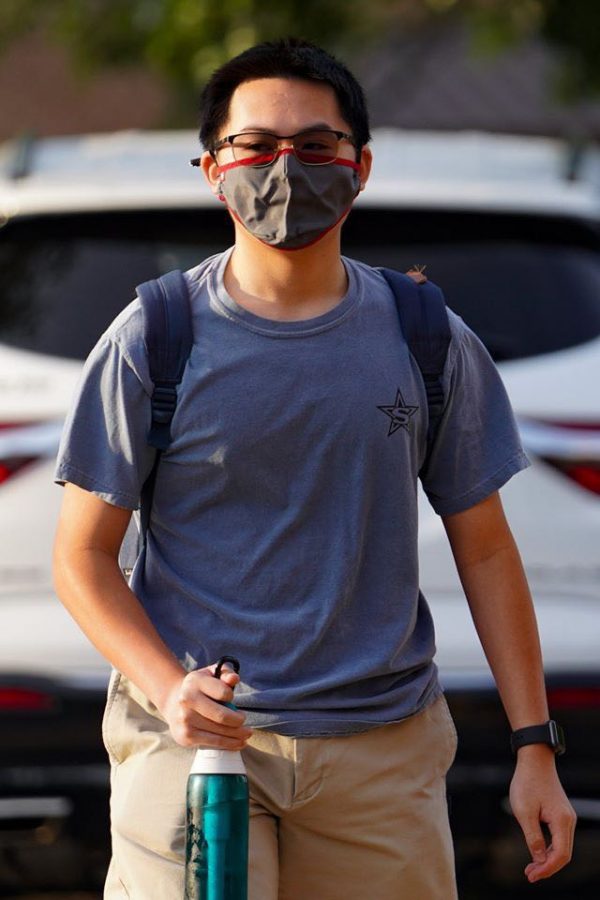 SENIOR SPOTLIGHT: Tony Nguyen
NAME: Tony Ngyuen
NICKNAME: Big T
SENIOR YEAR BUCKET LIST
1. Graduating from high school with best grades.
2. Get into desired colleges.
3. Make my last memories with friends.
SOMETHING MIGHT NOT KNOW ABOUT YOU? I worked at Chick-fil-A.
YOUR BEST QUALITY AND WHY? I am friendly to all my peers and I never give negative vibes.
YOUR GREATEST FEAR AND WHY? Snakes because I never know if they're venomous.
FAVORITE STRATFORD MEMORY? Hanging out with friends after school in the tech room.
MOST EMBARRASSING MOMENT AT SCHOOL? Getting hit with a ball in lower school.
FAVORITE RESTAURANT AND WHY? Kinjo best ramen.
FAVORITE SEASON AND WHY? Summer because it's warm and we're out of school.
FAVORITE SOCIAL MEDIA AND WHY? Instagram because there are funny and interesting posts.
FAVORITE THING TO WEAR AND WHY? Hoodie because it's warm and comfy.
MORNING OR NIGHT PERSON AND WHY? Night person because I like playing video games with friends during the nighttime.
WHAT MAKES YOU SMILE AND WHY? Getting back from school and sitting down in my room knowing that I have no school work.
WHAT ANNOYS YOU MOST AND WHY? Getting back a graded assignment where I knew the answer but chose the other.
IF YOU COULD DEVELOP A VACCINE AGAINST ANYTHING, WHAT WOULD IT BE AND WHY? Definitely Covid 19 since it has messed up our senior year and it would make everything back to normal again.
FAVORITE SAYING: Live,Laugh, love
SENIOR SPOTLIGHT: Tony Nguyen