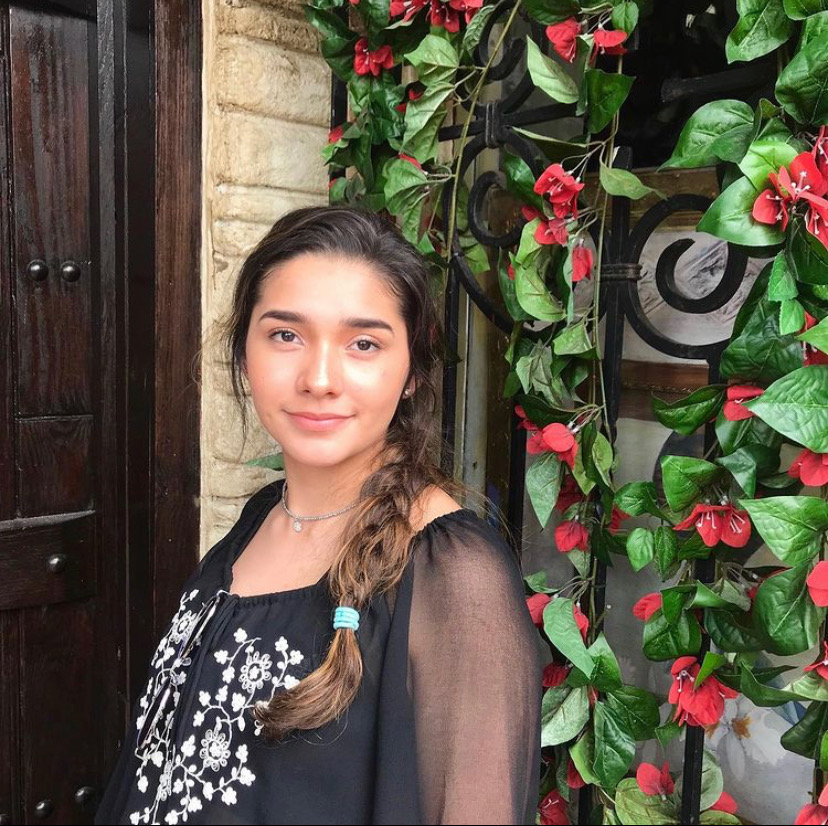 Olivia Santoyo Turullols
NAME: Olivia Santoyo Turullols
NICKNAME: Liv, Santoy.
SENIOR YEAR BUCKET LIST 1. Have a great senior year. 2.Get some sleep.3. Remember to order lunch.
SOMETHING MIGHT NOT KNOW ABOUT YOU: I'm from the west coast.
YOUR BEST QUALITY AND WHY? I'm a good listener because I'm open minded to other opinions.
YOUR GREATEST FEAR AND WHY? I fear that I will die young and won't be able to do the things I want in life.
FAVORITE STRATFORD MEMORY? Filming for our English movie.
MOST EMBARRASSING MOMENT AT SCHOOL? I was sharing my screen and a strange ad popped up on it.
FAVORITE RESTAURANT AND WHY? Pho Cali because the food is fresh and they have boba tea.
FAVORITE SEASON AND WHY? Autumn because I like the sound of the trees moving in the wind and I like the different colors.
FAVORITE SOCIAL MEDIA AND WHY? Youtube because it's less annoying than the other media.
FAVORITE THING TO WEAR AND WHY? Skirts because they're easy to style with.
MORNING OR NIGHT PERSON AND WHY? I think I'm a morning person because I feel more motivated in the morning.
WHAT MAKES YOU SMILE AND WHY? Other people smiling make me smile because it's contagious. 
WHAT ANNOYS YOU MOST AND WHY? When people don't look in my eyes when I'm talking to them. Sometimes it makes me feel like they're not listening to me or they don't care about what I have to say.
IF YOU COULD DEVELOP A VACCINE AGAINST ANYTHING, WHAT WOULD IT BE AND WHY? If I could develop a vaccine it would be for covid19 because there have been over 1 million deaths in the world.

FAVORITE SAYING:"Nothing is permanent."