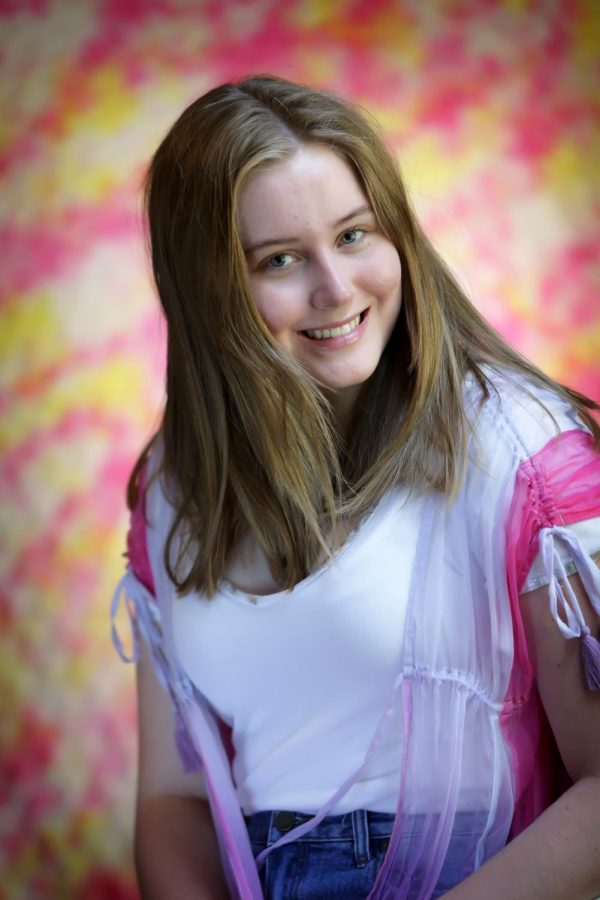 Miller Cranford
NAME: Miller Cranford
NICKNAME: Cranberry
SENIOR YEAR BUCKET LIST 1. Graduate. 2. Learn to play the tenor saxophone. 3. Terminate my chai tea latte addiction, before my freshman year of college.
SOMETHING MIGHT NOT KNOW ABOUT YOU: I can speak Afrikaans.
YOUR BEST QUALITY AND WHY? I feel as though I'm a very accepting and understanding person. I'm not sure if others agree, or can attest to this, but that's a lens through which I view myself.
YOUR GREATEST FEAR AND WHY? Although it may not be too transparent, I'm a very fearful person. I fear not being available for others. Especially, when they're struggling. I also fear being the reason said people spiral downward.
FAVORITE STRATFORD MEMORY? Generally, any recollection I have of freshman year. But specifically, the viewing of 2017's solar eclipse, in the football stadium.
MOST EMBARRASSING MOMENT AT SCHOOL? Thank God this wasn't during one of our performances, but after one of the premiere "A Midsummer Night's Dream" performances, I was fooling around, and I split my trousers.
FAVORITE RESTAURANT AND WHY? I have far too many favorite restaurants to enumerate all of them, but I would say The Mandarin is one of my top three. The staff are so amicable and the food is the most authentic, delicious Chinese food I've ever had.
FAVORITE SEASON AND WHY? I don't have a favorite season, but I really like January. And I'm sorry, but  I can offer you no explanation as to why.
FAVORITE SOCIAL MEDIA AND WHY? I would say TikTok. This is Gen Z's multimedia platform, and it has proven to be incredibly persuasive.
FAVORITE THING TO WEAR AND WHY? Although I haven't worn any, lately. I love wearing hats. I like funky caps, beanies, bucket hats, sun hats, cabbies, etc. People discuss "full body glam." Well, why not include your head? I mean, what do you REALLY have to lose?
MORNING OR NIGHT PERSON AND WHY? I'm an unwavering night person. I'm my most productive and content at the latest hours of the night, or the earliest hours of the morning. So, I guess if you include the earliest hours of the morning, in which I bide my time,  you could say I'm a morning-night hybrid person.
WHAT MAKES YOU SMILE AND WHY? My pets because they're some of the most precious beings, to me.
WHAT ANNOYS YOU MOST AND WHY? Yes, I believe in the ideology that no idea is original and every idea, even if it seems like it's advanced, is just a variation of another similar idea. But I can't stand when people take credit for what someone else says, or does.
IF YOU COULD DEVELOP A VACCINE AGAINST ANYTHING, WHAT WOULD IT BE AND WHY? I would prioritize a COVID-19 vaccine, firstly. Then next, or concurrently, I'd like to develop a vaccine against AIDS. Presently, the LGBTQIA+ community can hopefully expect a near future brimming with acceptance, and I'd like for health to be included in that hemisphere of acceptance. And in terms of a COVID-19 vaccine,  I'd hope to save the multi-hundreds of thousands of people afflicted by the virus to be rid of it, or have milder symptoms, at least. And I'd also hope that the presence of a vaccine will widen the eyes and minds of those who think "having the antibodies" will always protect them.
FAVORITE SAYING: "To not know what happened before one was born is always to be a child" – Cicero