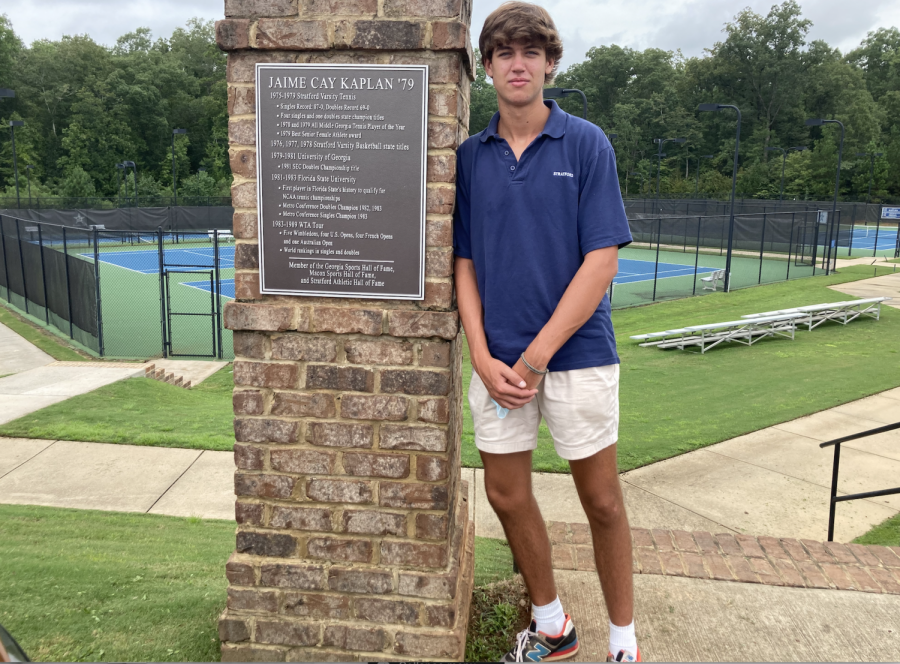 SENIOR SPOTLIGHT: T.W. Brewer
NAME: Thomas Brewer
NICKNAME: "TW"
SENIOR YEAR BUCKET LIST
Go to college.

Receive a tennis scholarship.

Finish with all A's.
YOUR BEST QUALITY AND WHY? Athletic monster because I'm dirty in the paint.
YOUR GREATEST FEAR AND WHY? My greatest fear is spiders.
FAVORITE STRATFORD MEMORY? Recess.
MOST EMBARRASSING MOMENT AT SCHOOL? Nothing.
FAVORITE RESTAURANT AND WHY? Freddy's because of the chili cheese fries.
FAVORITE SEASON AND WHY? I like summer the most because there isn't school.
FAVORITE SOCIAL MEDIA AND WHY?  Snapchat because I can express myself.
FAVORITE THING TO WEAR AND WHY? Gucci drip because I'm drippy.
MORNING OR NIGHT PERSON AND WHY? I am a night person because I'm a nightcrawler.
WHAT MAKES YOU SMILE AND WHY? Cake because it's sweet and delicious. 
WHAT ANNOYS YOU MOST AND WHY? When I do bad on a test because I know I will do better.
IF YOU COULD DEVELOP A VACCINE AGAINST ANYTHING, WHAT WOULD IT BE AND WHY? Covid because I want to be free.
FAVORITE SAYING: "Only cash no venmo."