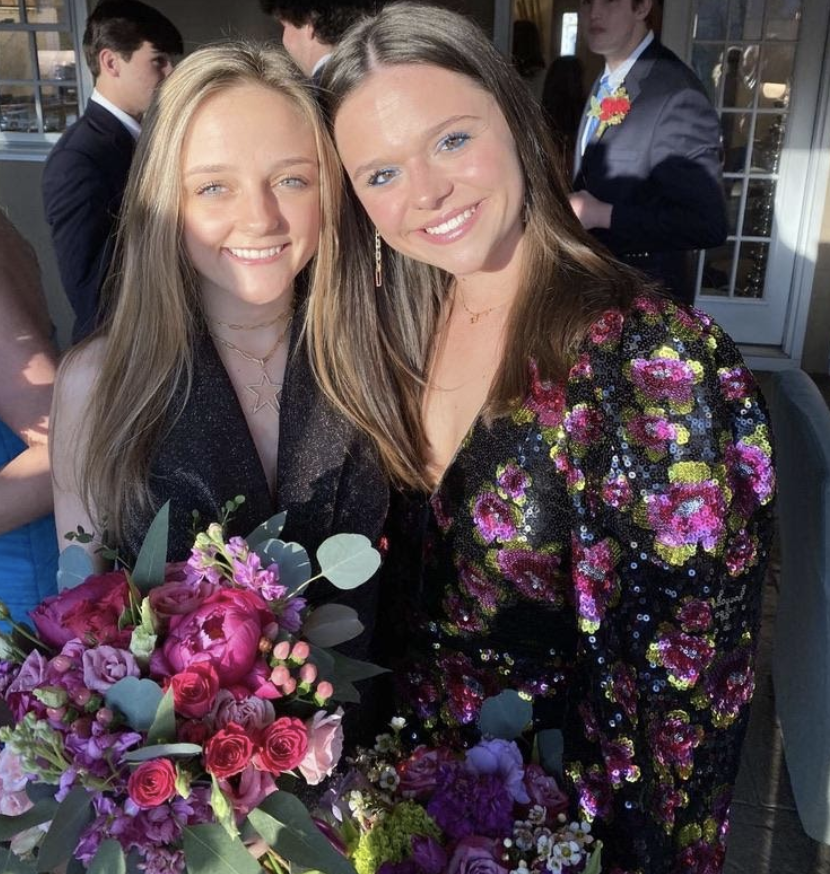 Lila McCord
Class of 2021: Claudia's party freshman year <3.
Lacrosse: 4:04, poster competition, Q, Qbert, Lacrotch, Jonesy's, Rocket Sprints, chix w stix, Winnie, Gibby, RIP coach walker, and three person shuttles.
Senior Cheerleaders: Pony…
$quaaa: The BK lounge, Tutti Frutti parking lot, Dan's basement, Lil Huddy, pass the phone, spring break freshman and sophomore year, all of my crushes, and Jay's basement/ "Vanilla candle."
Anna Mincey: One Direction, Geemama's house, Wearing our crowns for Unina, Greeading our own langwidge withoud gredid, Ok it's Anthony and I'm your father and I'll make you ham, Marsh But <3, eyebrow plucking, witch craft/ "get out of my room", working out for .3 seconds and then leaving, dropping my card in the coinstar, drinking milk, iron deficiency, being allergic to everything, cheerleading, Lax, and Mathe.
Ellie Mincey: Wearing our crowns for Unina, Diggin' Up Bones/ Randy Travis, riding the mini bike down the hill at the farm, the funniest cousin, and Lacrosse. 
Lolly McMahon: Learning how to spell your last name two years ago, Athens, the Mort to my King Juilan, Spencer Reid, FPD boys lol, Youth, FBSG,  PDA 2.0, summer of 2019, british texts innit luv xx, hype man, my photographer at parties but your photographer in general, thinking my mom is funnier than me, talking to yourself, Vampire Diaries, Ian Somerhalder, Mathe, Patrick Dempsey, and getting the boot from Brumby twice.
Madelyn Poss: Fellow Laxative, Helga, Schnitzie/Schitzelhopper, the goaties, Minecraft and  watching Liza Koshy, Moss, the Bargain barn, campaigners weekend, FOCO girls, being Maimee's little minions, Free TayK/ They Race/ I <3 My Choppa, and Poss's Posse.
Mary Kate Groves: Fellow Laxative captain, OG laxer, making ourselves pass out at Fripp, and  dying on the hike at Windy Gap.
Harriette Ann Bowden: Beef in second grade, H&L show, and How old is pitbull?
Carson Simmons: Fellow Laxative captain, Harry Edward Styles, One Direction, AMAZING music taste… 10/10, No Control dance, TPWK dance, falling out of a tree at Windy Gap, Just Dance, and Great Pyrenees- all dogs in general.
Caroline Sutherland: "Sharshooterie" boards, future dawg.
Kendall Simmons: Lil Huddy. 
Ella Britt: You yelling, tripod, and best goalie in the world,GETITOUTGETITOUTGETITOUT.
Lorna: I don't know how to spell bonensteal, Laura/ Laurna, shin splints, hype man on the field, you *radiate* excellence, "You guys, and it is literally not cold at all" **it's less than 40° outside.**
Maddie Fackler: You will forever and always be Q to me. Thank you for letting me be the only one who can refer to you as Qbert. TB to when my mom thought I bullied you. TB to when I ACTUALLY bullied you in seventh grade… i'm sorry… Also TB to when you kept my shirt for FIVE YEARS after IFF.
Jack Medlin: We're the teachers, Dramatic Lit, prom, sadie hawkins, Abigail Grace Ellison, and letting me third wheel.
Harrison Brown: Allen 365, We're the teachers, Dramatic Lit, and straight Bs.
Ben Baxley: We're the teachers, Dramatic Lit, and tik tok dances after sadies/ in jay's basement/ spring break <3.
Haley Ellison: Your mom, third period intern.
Mrs. Ellison and Mrs. Jessica: My crush- y'all know who… hehe.
Aaron Perkel: I got that bubbly, husband: April 20.
Matt Moore: Mrs. Ellison's intern.
Sophie Waldrop: Shopie, Tarjea videos with Kacey, and AP Art.
Miller Cranford: Wednesday night dinners, Henry the ghost, scaring Dottie every night, singing Roar to your mom and dad, your uncle, your mom is a baddie, Latin, first best friend, and Ingleside Methodist.
EmmaJane Canady: EmmaJames, TPing people's houses, International Smile, potions, Buddy hates me, Latin, first best friend, and study hall junior year.
Latin I and II: Memes, translating, the Alaskan bull worm, Clue, me crying at least once a day.
Annika Brooks: Being psychic, being WEIRD in middle school together, and Bethany Mota.
Sarah Pyles: Coloring your hair hot pink with a sharpie sophomore year.
Om Patel: Studyhall junior year, I'm sorry I tried to ask you if you want my chicken minis :(.