By WADE SNOW, Gazebo Staff Writer
It's time to change the game.
The 2016-2017 Stratford Pep Club is trying to switch it up. Our goal is to amp it up. We're talking more participation, more sporting events, and more spirit.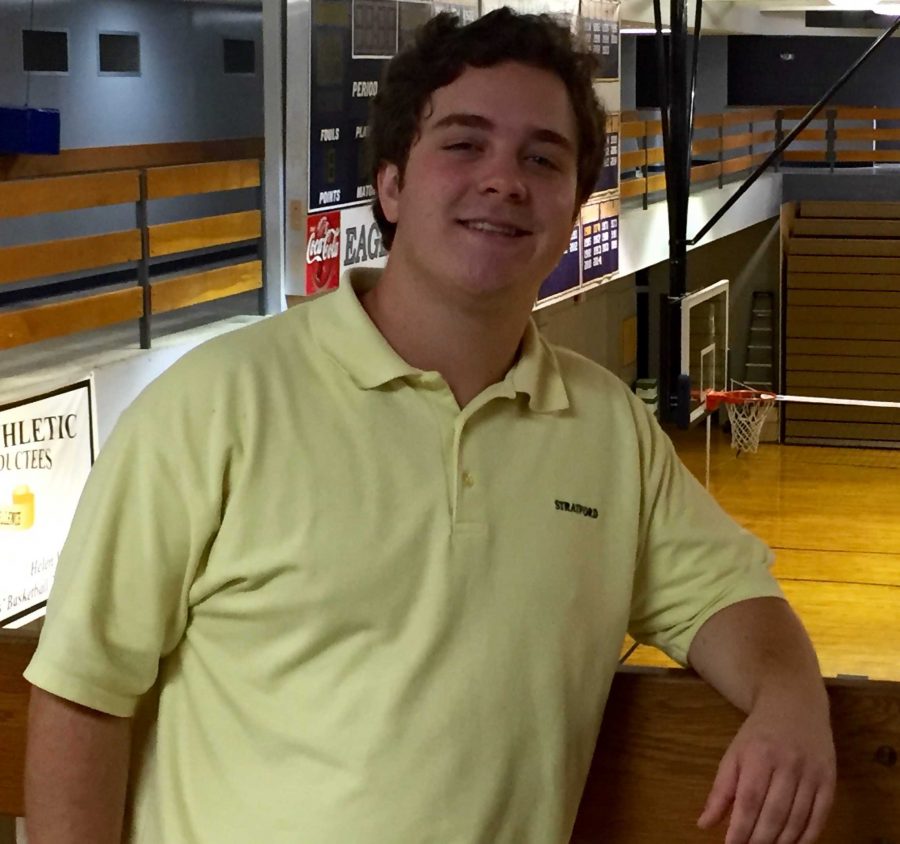 And we need you to do it.
The makeover of the Pep Club began with its leadership. For some time now, the Stratford Pep Club has been led by one senior boy and one senior girl.
This year, it functions under a committee of leadership, with five seniors spearheading the club.
The Pep Club co-presidents for 2016-2017 are Riley Grossnickle, Kevin McGean, Sanford Caroline Neel, Sarah Kate Sellers, and yours truly, with the advising of our fearless leader, Mrs. Shannon Boswell.
The six of us met with Coach Ross Bridges at the end of the summer to discuss the upcoming year and what we wanted to do to increase participation. It began with the idea of improving support of sports like volleyball and softball.
To help with this, we decided to see if it would be possible to schedule more spirit days beyond the traditional Friday spirit days when there is a home football game.
Mrs. Boswell brought this idea forward to upper school principal Mrs. Margaret Brogdon, and she fully supported it. We scheduled several days  for sports that didn't traditionally have spirit days. The first experiment with the non-Friday, non-football spirit day was on a Thursday when volleyball was on the road and softball had a huge game at Tattnall.
Some people were hesitant at first, but everyone enjoyed a day out of uniforms. More importantly, even though it was the first loss of the season for the softball team, there were arguably more people at the away softball game than had been there all last season. The plan worked.
Not everything has changed, though. After all, Stratford has been known to have a great student section with high levels of participation for as long as I can remember, even when I didn't attend school here.
The Pep Club is continuing to have tailgates on the golf pavilion before home football games where students can come to have fun and get pumped for the game. The club also continues to provide as much transportation as possible to away games.
Last season, one of the most impressive things about the Stratford Pep Club and student section was how well we as a student body traveled. For the Final Four football matchup in Augusta vs Aquinas, an entire bus was filled with members of the Pep Club and teacher chaperones.
The Pep Club is excited for the upcoming seasons. With a new school year comes regenerated excitement for each of the sporting events happening around the school.
It's going to be a great year for the Eagles.
Wade Snow is a senior on the Gazebo staff.