Eagles soar with seniority
Wade Snow, Gazebo Staff Writer
November 11, 2016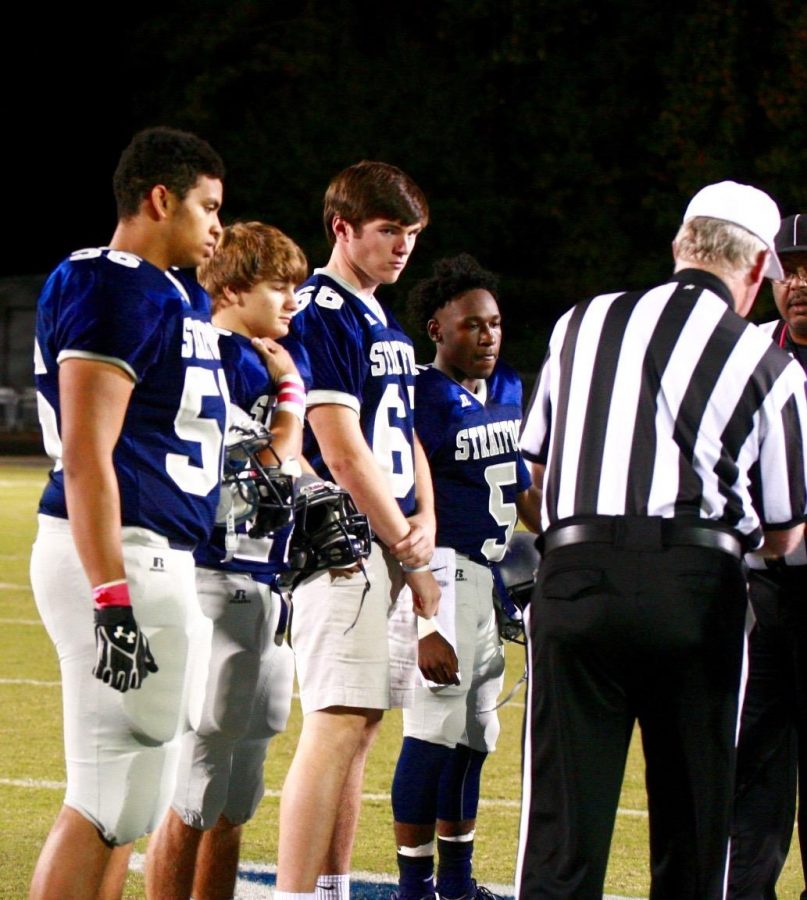 Behind every good team, there is good leadership.
The Stratford Eagles, at 7-3 with a home game on Friday in the first of the GHSA Class A playoffs, are considered a good football team.
They are no exception to the rule, either. Led by a senior class of 11 players, leadership has never been an issue for the Eagles this season.
Jon Barron, Jacob Burke, Josh Davis, Justin Griffin, Noah Hill, Jaylan Hughes, Ames Jamison, David Matlock, Russell Mole, Kasey Sanders, and Luke Slappey are the seniors on this year's team.
"A lot of the times, the young guys don't really know how to handle certain situations" said quarterback Noah Hill. "They look up to us and they follow our lead, so how we go, they go, and the team as a whole goes."
Staying composed under fire has been a huge part of the Eagles success. Even after suffering a loss at Twiggs County that severely hurt their chances at a region championship, the team stayed composed, winning three of their last four games. A large part of that composure stems from the coaching staff, but it would not be possible without a strong class of seniors.
"With each loss we've had, the seniors have really stepped up," said offensive coordinator Cater Pierce. "They've made sure we get going back in the right direction. It's been huge."
With the 12th-ranked Eagles preparing for their first-ever meeting with No. 21 Holy Innocents in the first round of the Class A Private School playoffs, the team will be counting on their senior leaders to set the tone and make a deep run in the post-season.