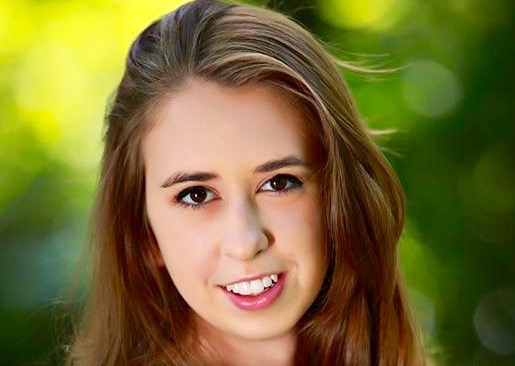 Meredith Fuchs has been chosen as this year's Poetry Out Loud champion for Stratford Academy.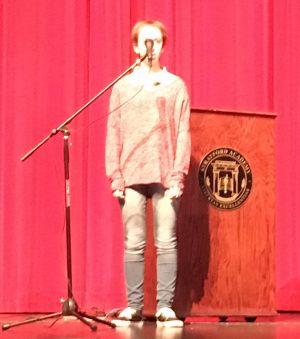 Fuchs, a senior, recited "The Mortician in San Francisco"  by Randall Mann. The poem describes the election of the homophobic Dan White to the Board of Supervisors in the 1950s, and White's murder of Harvey Milk (the first openly gay politician in California) and the Mayor of San Francisco. When White eventually killed himself, his body was prepared by a gay mortician.
"It relates back to that irony and brings it to life," Fuchs said.
When asked why she chose this particular poem, she said it wasn't her first choice originally.
"Dr. (Frank) Katz helped me pick it," she said. "The moment I read it, I really liked it and I knew I could perform it."
There were nine competitors in the first round of the competition. Fuchs was one of four finalists. The others were Alex Stefanis, Anna Kate Alford and Kenzie Muenzer.
Fuchs will advance to the regional competition, where she will recite a new poem selection. Her new selection must be at least five minutes long.  Fuchs said will be "a little intimidating, but [she's] excited for it."