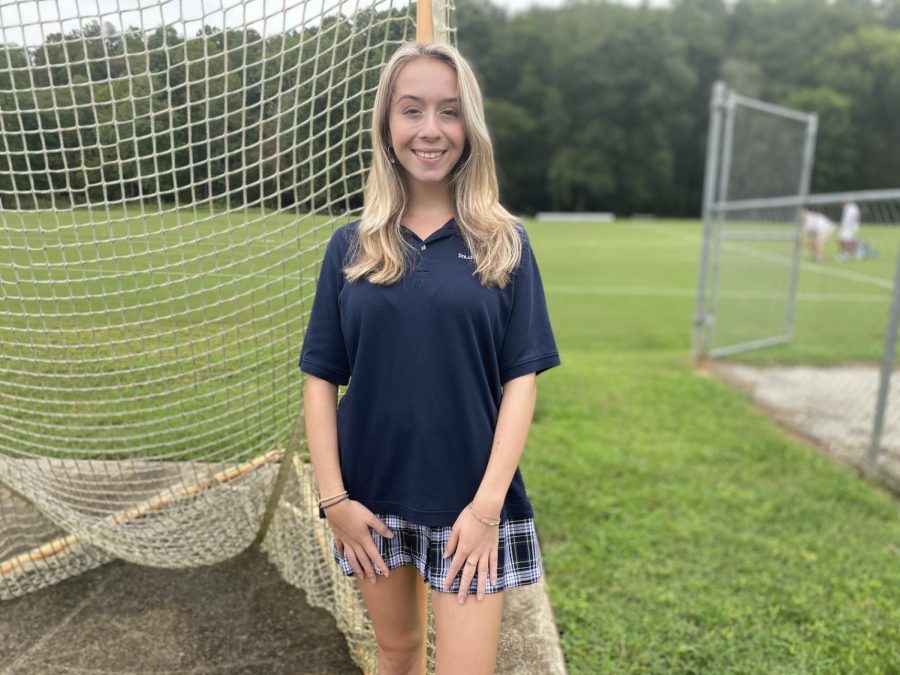 NAME: Hailey Firlotte



STAFF POSITION: Staff Writer




GRADE: Senior




SCHOOL ACTIVITIES: Lacrosse, track, Pep club president, SLB rep, honor council, French club, key club




HOBBIES/INTERESTS: Spending time with family/ friends, working out, sewing, cooking/baking, traveling, watching tv, listening to music




FAVORITE COLOR: Lavender 




FAVORITE FOOD: Mac & Cheese




FAVORITE CANDY: Any kind of sour gummies




FAVORITE BOOK: The Outsiders




FAVORITE MOVIE: Forrest Gump or Grown Ups




FAVORITE SONG: I Don't Dance- Lee Brice or Nothin' Like You- Dan and Shay




SOMETHING YOU MIGHT NOT KNOW ABOUT ME: I am Canadian! I moved here two years ago from Moncton, New Brunswick! My province is located on the east coast of Canada. The population of my province is the same as all of middle GA.




SIX-WORD MEMOIR: If you're anything, just be kind.



Hailey Firlotte, Staff Writer
Jan 15, 2021

Good Morning, Stratford Friday January 15

(Story)

Dec 13, 2020

SENIOR SPOTLIGHTS 2020-2021

(Story)

Dec 02, 2020

GAZEBO GIFT GUIDE 2020

(Story)

Nov 16, 2020

Good Morning, Stratford Monday November 16

(Story)

Oct 30, 2020

'Fall Back' means extra hour this weekend

(Story)

Oct 03, 2020

Making masks was 'sew' rewarding

(Story)

Oct 01, 2020

Good Morning, Stratford Thursday Oct 1

(Story)

Sep 30, 2020

Homecoming court takes center stage Friday

(Story)

Sep 21, 2020

Good Morning, Stratford Monday Sept. 21

(Story)

Sep 10, 2020

GAZEBO BROADCAST: 'Maskerade' Edition

(Story)

Sep 06, 2020