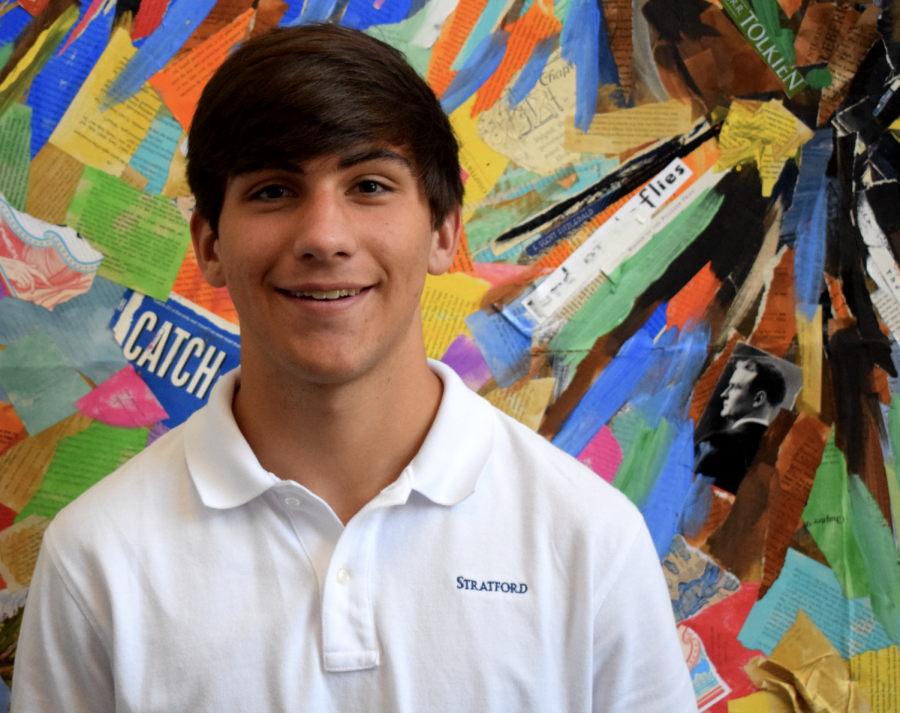 James Michael Reeves is an 11th grade student at Stratford Academy. He is in his first year of journalism as a staff writer. James Michael has attended Stratford since Pre-K. James has one sibling, Georgia, who is in the eighth grade. James is involved in track, soccer, cross country, and football. He also is a part of the Pep Club and the Key Club. In the Prentice Robinson Cafeteria, James favors the sweet and sour chicken.
On weekends, James likes to play soccer and hang out with his friends. His favorite show is "Criminal Minds", and his favorite movie is "Lone Survivor".
If James were to adopt any underclassmen, it would be Mack Strickland. His celebrity crush is Megan Fox. James would choose teleportation as his superpower.
Tripp Roberts
James Michael Reeves, Staff Writer
Mar 21, 2020

When every Day is 'Home' work (Part 2 of a series)

(Story)

Mar 11, 2020

Good Morning, Stratford Wednesday March 11

(Story)

Jan 28, 2020

On Wednesday, everybody gets to be 60

(Story)

Jan 14, 2020

Good Morning, Stratford Tuesday January 14

(Story)

Dec 06, 2019

Good Morning, Stratford Friday December 6

(Story)

Nov 08, 2019

Gazebo Broadcast: Book Fair Edition

(Story)

Oct 27, 2019

New coach like an old friend

(Story)

Oct 25, 2019

Good Morning, Stratford Friday October 25

(Story)

Sep 24, 2019

Good Morning, Stratford Tuesday Sept. 24

(Story)

Aug 26, 2019

Good Morning, Stratford Monday Aug. 26

(Story)