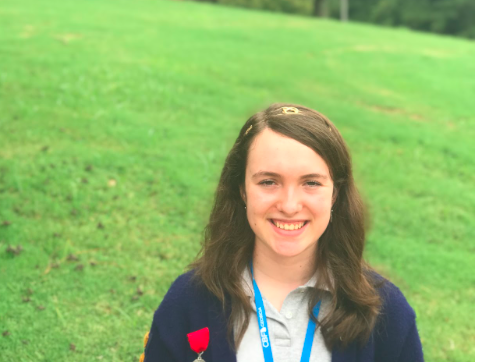 NAME: Mimi Rader




STAFF POSITION: Staff Writer 




GRADE: Senior




SCHOOL ACTIVITIES: I enjoy participating in drama club, marching band, and spanish club.




HOBBIES/INTERESTS: Some of my hobbies include colorguard, hanging out with my friends, and watching netflix.




FAVORITE COLOR: My favorite color would have to be anything that sparkles but more specifically pink.




FAVORITE FOOD: My absolute favorite food of all time is Spaghetti.




FAVORITE CANDY: My favorite candy is dark chocolate.




FAVORITE BOOK: My favorite book that I have read is

To Kill A Mockingbird

by Harper Lee.




FAVORITE MOVIE: My favorite movie is

Mama Mia!

because it is so light hearted, and I love ABBA's music.




FAVORITE SONG: My favorite song is "Dancing Queen" by ABBA.




SOMETHING YOU MIGHT NOT KNOW ABOUT ME: Something you might not know about me is that I am a twin!




SIX-WORD MEMOIR:  Laughing is always better with friends!



Mimi Rader, Staff Writer
Sep 28, 2020

Good Morning Stratford Monday Sept 28

(Story)

Sep 22, 2020

Good Morning, Stratford Tuesday Sept. 22

(Story)

Sep 10, 2020

GAZEBO BROADCAST: 'Maskerade' Edition

(Story)

Sep 06, 2020
Mar 28, 2020

Students, faculty adjust to 'distance learning'

(Media)