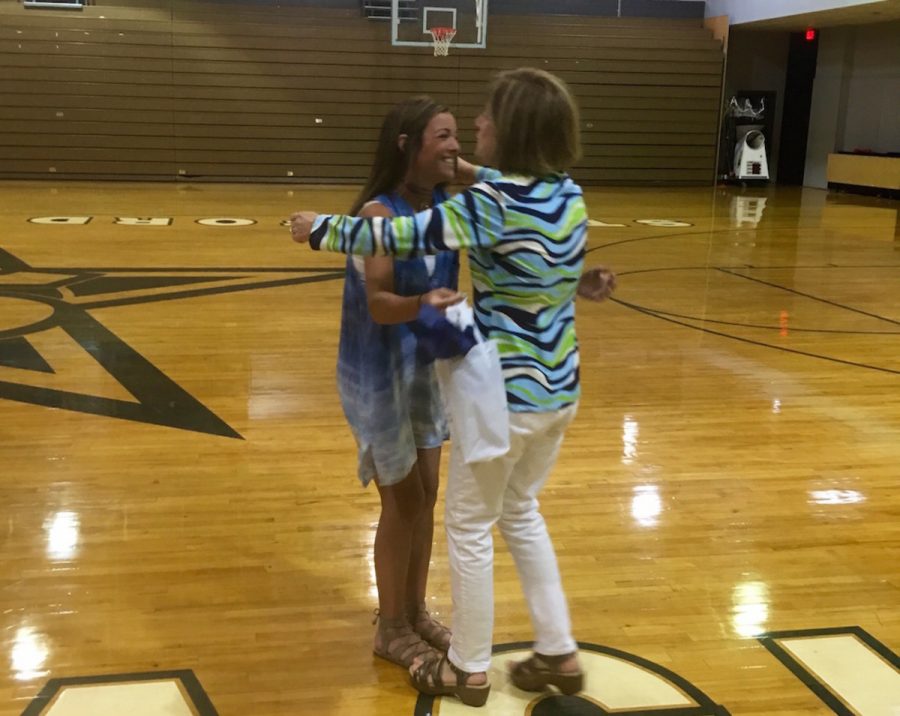 Gazebo Photo by Kaitlyn Neel
Yearbook dedication goes to 'Sheriff' Ferrari
April 30, 2017
The 2017 Stratford yearbook was dedicated to Mrs. Theresa Ferrari, assistant Upper School principal, at an assembly Thursday in The Grady gymnasium.
Mrs. Ferrari said she was deeply honored but very surprised, joking that had she known about the dedication she would have spent more time on her hair and make-up.
Mrs. Juleen Thomas, advisor for the yearbook, introduced the staff. Co-editors Grace Adams and Jensen Bowden, along with fellow seniors Claire Rinehart and Cameron Walsh, read the senior dedication.
The theme for this year is "Just Press Play." Yearbooks will be distributed following the upper school awards program on Friday, May 19.
Senior Rosalee Spivey wrote and read the senior poem.