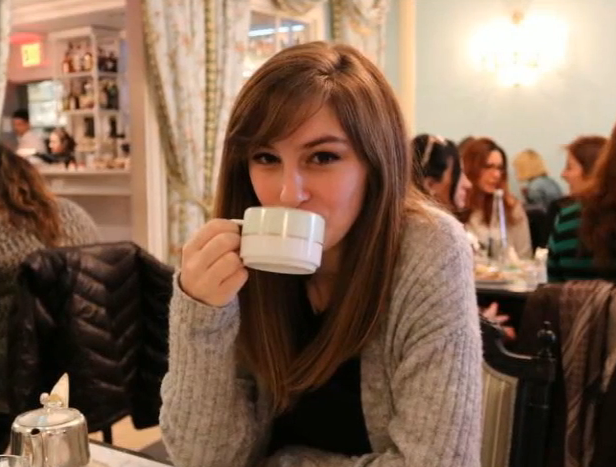 SARAH KATE SELLERS: Memories, photography and a song in her heart
May 26, 2017
Sarah Kate Sellers has attended Stratford since pre-school.
In her free time, she likes to hang out with friends and family. She also likes going to Mercer with her voice instructor.
Sarah Kate has been in several of Stratford's theatre productions, including Kiss Me Kate and Carrie the Musical. She was Stratford's Golden Eagle nominee in music, and received an honorable mention in that category.
She also also enjoys track because it's not a strict schedule, but it still forces athletes to get in shape.
Sarah Kate also does a lot of music-related activities outside of school. She enjoys composing music and performing original songs, as well as classical. She has been classically trained since her freshman year, and enjoys singing to audiences in her school and church community. She also enjoys photography.
Aside from her academic and extracurricular activities, Sarah Kate has one other thing in her daily life that is extremely important: her dachshunds. Howard and Harold are two of her three dogs, and she is nothing short of obsessed with them.
Her mother, Kate Sellers, teaches in the pre-school. Sarah Kate also has had the privilege of being in high school with her younger sister, Elizabeth Sellers, a ninth-grader.
"It's nice sometimes because I always have a friend when I need one," said Sarah Kate. " Sometimes she's kind of annoying. But it's really nice to experience part of high school with her before I leave, and it's nice that she got help throughout her first year of high school."
Her favorite moment of her senior year was the Stratford vs. FPD game in the fall.
"It was the best day of my life, not even kidding," she said. "We had so much fun with the big tailgate, and we cheered on the players with an awesome student section."
Sarah Kate said she's completely changed since freshman year. She became more involved in her school community throughout her in the 11th and 12th grade. She is grateful for this because she knows she'll never lose those memories.