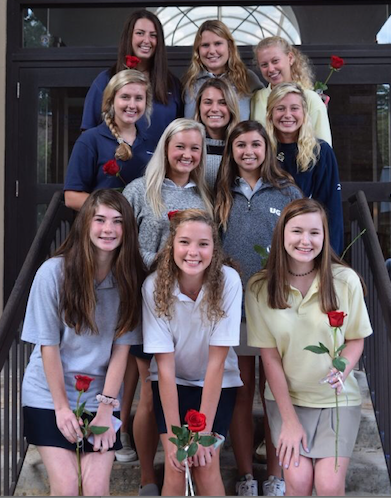 Eight senior girls named to homecoming court
September 19, 2017
Eight senior girls have been named to Stratford's homecoming court.
Evans McCook, Lucy Lee, Tori Dover, Sarah Koplin, Gracie Holliman, Catherine Brown, Emily Sheridan and Morgan Mathis will be presented and a queen named at the homecoming game against Twiggs County on Friday, Oct. 6.
Holland Schell is the junior representative. Holly Hunt will represent the sophomores, and Carson Simmons is the freshman class representative.
"I am so excited to be on homecoming court this year,'' Tori Dover said. "This is my second year on, and I couldn't be happier.''
"I have yet to find a dress, and that might be an issue for only having three weeks,'' Emily Sheridan said.