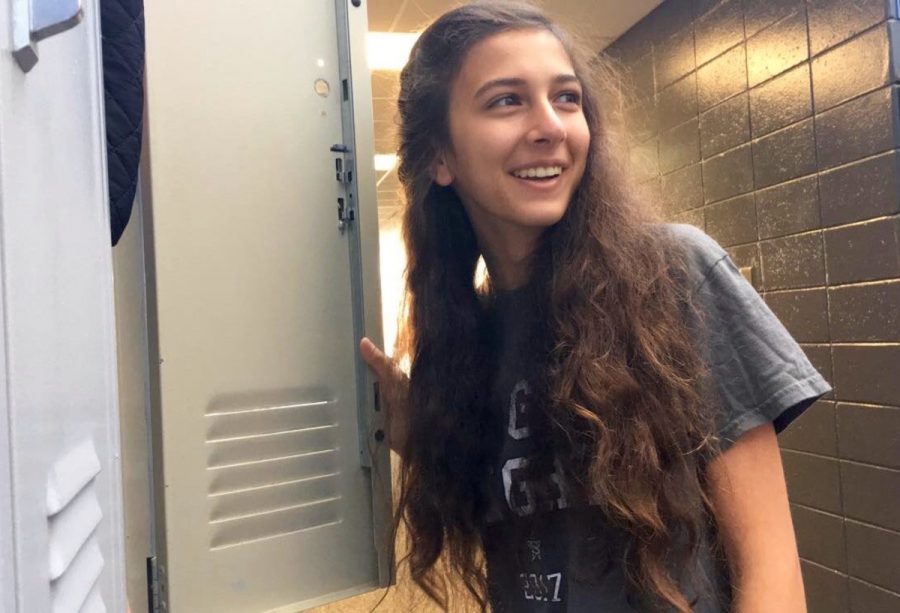 The art of expectations
'Find something you are passionate about and work hard to make yourself great at it'
October 12, 2017
Bigger people. Bigger backpacks. Bigger loads of homework.
That is all I expected high school to be.
Watching my sister, Tarab Ajjan, staying up until midnight every night with homework ruined any excitement of high school I had. I dreaded going into high school until the last two weeks of eighth grade.
In middle school, the stakes are not as high. Mistakes will not affect your future.
At the beginning of eighth grade, I realized I was not part of a single team or club. I decided to join color guard, swim team, and math team. If I found out if I did not like a team, at least I would not waste my time in high school when I would need to only be doing activities I enjoyed.
I should have joined these groups sooner. They motivated me to become better and made me more confident I could take on high school.
"
I asked my older sister, who was Stratford's STAR student and salutatorian, How do you make yourself different in high school?"
— Sabina Ajjan
I felt old in the eighth grade, since we were the kings and queens of the middle school. I was very proud of any accomplishments. For a while, I considered my middle school classes difficult and getting a good grade in them to be a success.
Then, I began to hear of the achievements of the high school students who have gotten into Yale, done cancer research, or started non-profit organizations on their own. In middle school, you do not hear of anyone doing anything like that.
It intimidated me, and I realized that just having good grades would not be a major accomplishment.
"You need to find something you are passionate about and work hard to make yourself great at it," said Tarab, who is now a freshman at Georgia Tech.
I decided to follow this advice which motivates me to work hard. Although I am still nervous, I will try to accomplish something significant. If I do not make it to the level of the people I heard about in middle school, at least I know I will learn something important.
Now that I am in high school, I have found out there really is more homework than middle school.
The middle school teachers did prepare us for many of the challenges, such as the pop-quizzes in English over reading homework. I may have thought it was unnecessary to make eighth-graders have one every day last year, but I am now thankful because I can easily answer all questions.
I now have to walk a mile to each of my classes when I only had to take a step in middle school, and I no longer have my older sister in the house giving me advice.
High school brings a new independence, one that allows me to find what I like.