(Almost) Everything you need to know about the rivalry
October 13, 2017
Eagle Pride
There will be a tailgate party on the practice football field at 5:30 p.m.  Food and refreshments will be provided for students. All students need to be there and be loud. Local news will be broadcasting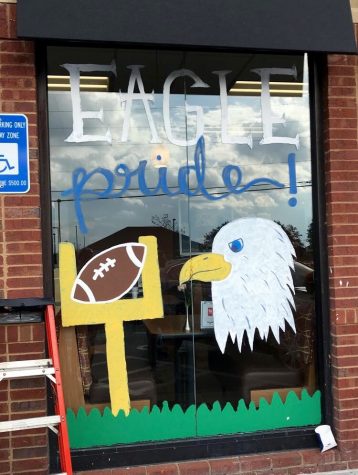 Series 
Stratford leads the overall series by a close 21-19-1.  
Rivalry
This is one of the most anticipated games in all of Macon. Win or lose, each team and fan base will have to live with the result of the most crucial game of the season.
Neighborhood
The distance between the Academy and the Day School is roughly 2 miles, but in a straight shot (through hills and across interstate), the distance from the Stratford goalpost to the FPD goal post is three-fourths of a mile.
Revenge
Each team's cheerleaders painted murals on the windows of the Zebulon Road Chick-fil-a once again … not to mention the ongoing Twitter banter.
Navy Out
After some last minute changes, the Pep Club decided to change the theme to Navy to match the players uniforms.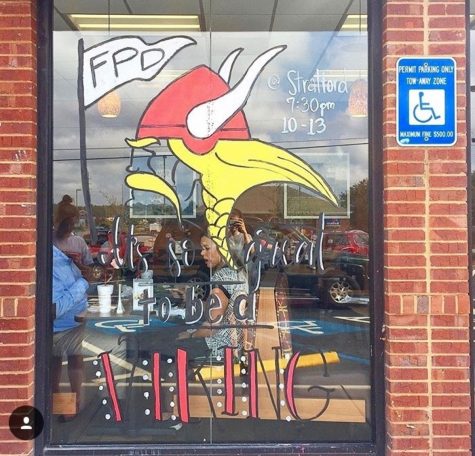 The Fence  
After the huge win in 2014, an epic celebration occurred in which the FPD visitor side fence was broken. Although we cannot condone property destruction, the Eagle fans will certainly look to bring the same intensity this year on home turf.
House Divided
The Stratford-FPD rivalry is about more than just history and being located close to each other. Several families in the Stratford community are a house-divided going into the game, with family and alumni pulling for both Stratford and the FPD.
Television
For the second year in a row, 13 WMAZ will be live at the game covering the tailgate, pregame, cheers, and highlights. Eagles fans will need to be loud and classy. And we think it's pretty need Ch. 13 will be here on Friday the 13th.
Just Because
At the end of the day, this is the game everyone will be watching.  They don't like us. We tolerate them. This is one that always stays with you.