'Stranger Things' Season 2 promises, delivers
November 15, 2017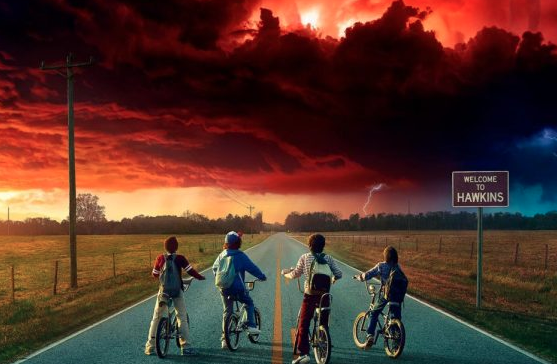 October 27 was a day I had been looking forward to since the day I finished the first season of "Stranger Things."

The highly anticipated season of Stranger Things 2 has finally arrived and viewers were very excited. When I finished season 1, I didn't think I would be able to wait almost a year for the new episodes.
Before I watched it, I had heard about the show. But it sounded like the average, boring, Netflix Original Series. I mostly got interested in it because my dad even recommended it to me, and he is not a big fan of TV shows. If he said it was good, then I knew I had to try it.
"
I don't think I could pick a favorite character because they're all really great and different in their own ways. The plot is great, and I am on the edge of my seat every time I finish an episode."
— Lolly McMahon
I  also was interested because my dad told me that it was filmed in Jackson, Georgia, which is only about 45 minutes from Macon. I thought that was pretty cool, since it was so close to us and the show was becoming so popular.
As soon as I started watching, I got into it and finished the show within about a week. The characters in the show have great personalities and traits that make them all unique.
As I finished the season, I wondered how it would end and if there would be a second season. It was announced a few months later that the second season would premiere in October and I was really excited.
When October rolled around, I got even more excited to be able to watch new episodes and learn even more about the town of Hawkins, Indiana, and all its mysteries. The day finally came and people were immediately talking about the premiere. I couldn't watch it the day it came out but I watched as soon as possible the next week.
The episode was suspenseful, funny, and dramatic. New characters were introduced and original ones were brought back as well. At least two new storylines are starting to develop leaving a lot of room for imagination for viewers like myself.
I loved being able to see the characters interacting again, and the ending of the episode leaves you wanting more. In my opinion, the season is obviously going to be just as good as the first one if all of the episodes are like the premiere.