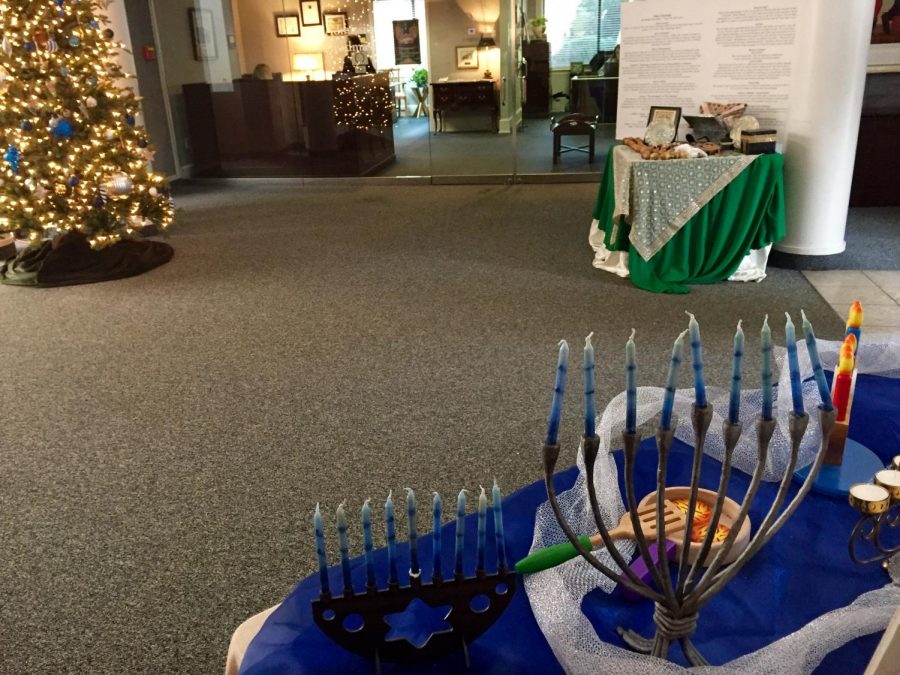 Stratford community celebrates more than 'Christmas'
December 14, 2017
Although it is the time of Christmas spirit, there are many high school students who celebrate the holidays in their own ways.
Sophomore Maya Rubinstein enjoys taking part in Jewish traditions for the celebration of Hanukkah.
"Every year we make Latkes during the eight days of Hanukkah," she said.
Freshman Ishan Viradia celebrates Christmas with his family by spending the holidays at a relative's house and going to his grandmother's candy store every year.
Although junior Zuna Shabbir does not celebrate any holidays this season, she celebrates Eid — a Muslim celebration — at a different time of year.
"In the morning, my family and I go to the morning prayer and have breakfast," she said. "My younger siblings will spend the day at Rigby's, and there is usually a dinner party in the evening, which is really fun."
Senior humanities teacher Dr. Tom Lolis celebrates both Hanukkah and Christmas.
"We don't not have any specific traditions," Dr. Lolis said. "My kids will make reindeer food and put it out on the lawn on Christmas Eve."