IN THE DARK
Gazebo staff writers Madeline Davis and Zeraiz Shabbir were at Atlanta Airport after a major power outage during the holidays
January 10, 2018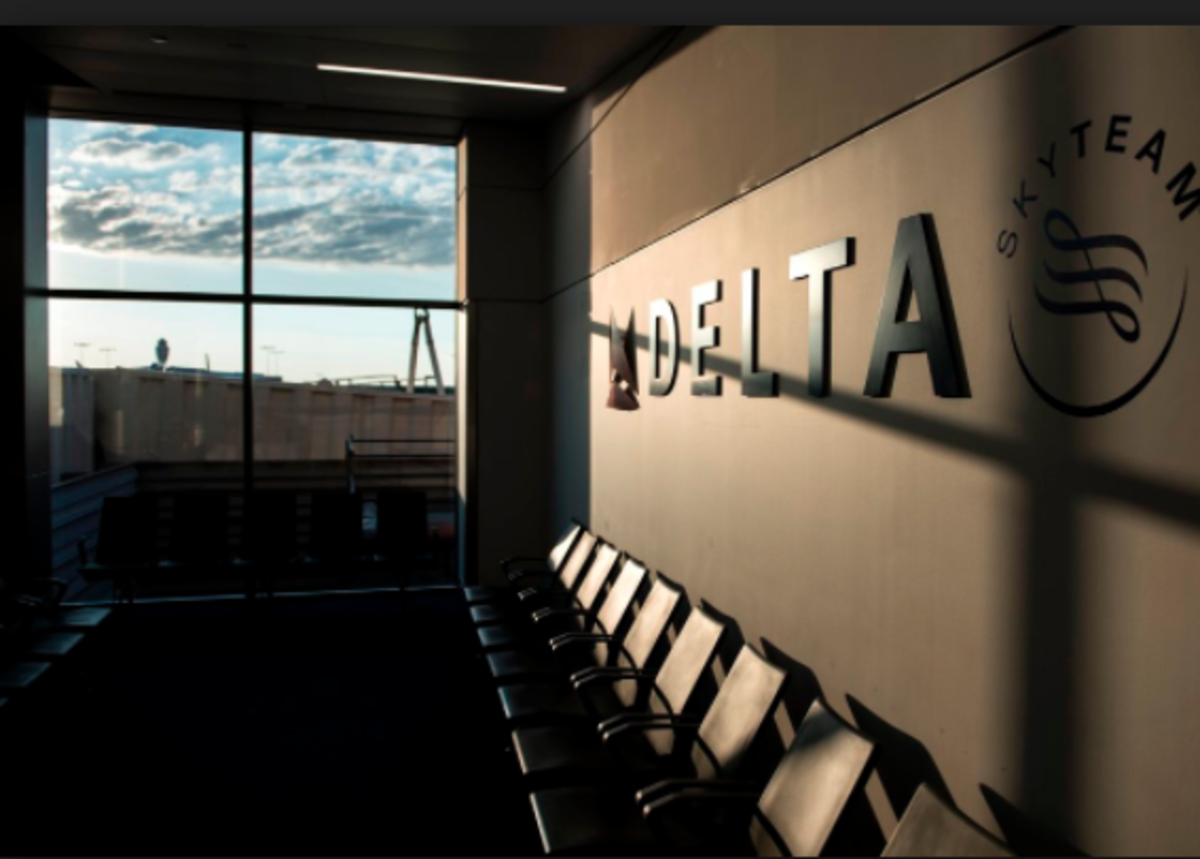 Gazebo Photo by AOL.COM

Over the holiday break, there was a major power outage at the Atlanta airport.
I didn't have to read about it in the news.
I was there.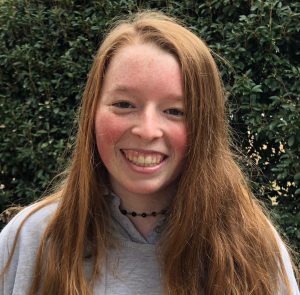 My father, brother, and I were planning to get on a plane at 3:30 p.m. on Dec. 17 to fly to New York. I was on the plane train when the lights went out, and it was completely dark.  I automatically thought it was a terrorist attack.
After the lights didn't come back on, I started wondering if there was a bomb and if we were about to blow up.  I knew we were going to be stuck in the train, and I was scared.
I have always been scared of being stuck at the airport and it happened. I was there for 26 hours.
We got to the airport at noon and around 1 p.m., we were in the train on the way to our terminal when all of the lights went out.
The train stopped at our terminal and the doors didn't open. Someone pressed the emergency button to open the doors.  
Our terminal was one of the few terminals with some lights on. When we got to our gate, I thought the lights would come on but they didn't. The airport was barely giving us any updates so no one knew what was going on.
I found a comfortable chair to sit in in the lounge area in our terminal, and I started watching Netflix.  The people who worked at the airport started bringing around free snacks and water because there were no food places open.
The lights finally came back on around 7 p.m., but no one knew anything still. Our terminal was the only one with a computer working so everyone was trying to reschedule their flights. Our flight was rescheduled for 6 a.m., so we just decided to stay in the airport.
I knew it was going to be a long night, so I started watching Netflix again. Then, I fell asleep around 1 in the morning. At around 2 a.m., I woke up to workers handing out Chick-fil-A chicken sandwiches and Domino's pizza.  They were also handing out pillows and blankets. Then, I went back to sleep.
My dad woke me up around 4 a.m. so we could walk to the terminal. When we got there, our flight had been canceled. It was rescheduled for 1 p.m. in the afternoon so I found a place to lie down. I woke up around 9 a.m and we waited until our 1 p.m. flight. It was delayed, so we didn't take off until 2 p.m.
It was a long day. And night. And day again.  
'The fact that … none of them knew what was going on was scary'
On Dec. 17, the Hartsfield-Jackson Atlanta International Airport experienced a blackout.
It happened at around 1:10 PM, just 20 minutes before my family was lucky enough to arrive there for our flight to Newark, N.J.. We had planned on stopping in New York for a week, then driving up to Montreal and Toronto after a couple of days.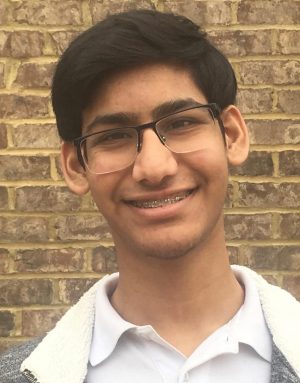 Upon entering the airport, we were met with a great surprise. The power was completely out and there were hordes of people shuffling around all over the place. I had no clue what was happening and thought that there was just some sort of power malfunction.
We overheard someone asking a security guard about it but they also didn't know what was going on, which alarmed me a little bit. Did he really not know? Or was he not allowed to tell?
The fact that there were so many people, and none of them knew what was going on, was scary.
We eventually decided to try and make our way to our pre-flight check in and see if anyone else knew what happened. There were lines and lines of people trying to get to their locations, and not a lot of movement.
Upon entering the line, it became clear that we weren't going to get anywhere anytime soon. However, the line started to really pile up right after we got in, so we decided to stay and wait.
After around and hour and a half of standing and waiting around, the Atlanta television stations showed up and started interviewing people. At this point, some people were starting to leave, but most were not. We were also able to come into contact with an airport official, who just said to keep waiting for our flight.
After standing for another two hours and hardly moving at all, we finally decided to leave and go find someplace to eat. We had to find a shuttle bus that would take us to the hotel where our car was parked, which took another 10 minutes or so.
We finally reached the hotel and got to our car. We took it to a nearby subway and got our first real meal of the day! We had to rush right back to the airport because on the United Airlines website it said our flight was updated to be leaving in a couple of hours.
We left as quickly as possible so we could get back in line again. As soon as we entered the airport, however, we saw a security guard telling everyone to leave because all the flights were cancelled.
We made a mad dash for the nearest shuttle bus but there were already people trying to escape. We finally got onto a bus after pushing through the crowds of people who didn't know where to go.
One woman was so desperate to get onto the bus that she climbed onto its side before it had even pulled into the parking lot. Another man was pushing people aside with no care, just so he could secure a spot on the bus. As we were leaving the airport for the last time, we saw a bunch of people walking to the hotel on the side of the road, since shuttle bus lines were so crowded.
Seeing the desperation of some of these people to get away from the airport made me glad that we had gotten away relatively quickly. It was also scary to see just what some people were willing to do to get on the bus.
And to think, all of that could've been avoided if we just hadn't come back to the airport! Thankfully, we were able to get back the next day for our rescheduled flight with no more issues.