Finalists announced in 'Poetry Out Loud' competition
Anna Kate Alford, Alex Stefanis, Ellie Wangerin, Carolynn Dromsky and Shawn Shivdat will compete in Friday's finals
January 18, 2018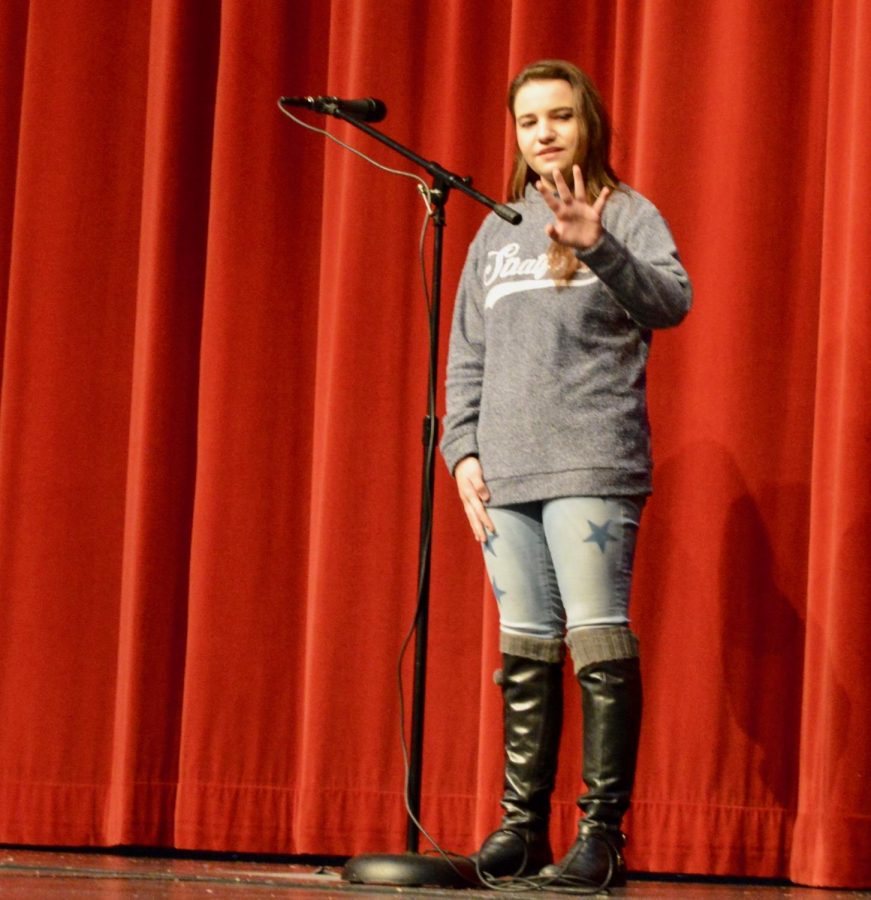 Five finalists have been announced after Thursday's first round of the "Poetry Out Loud" competition.
Seniors Carolynn Dromsky, Ellie Wangerin, Anna Kate Alford, and Shawn Shivdat, along with junior Alex Stefanis, will compete in the finals on Friday during break in the Tift Auditorium.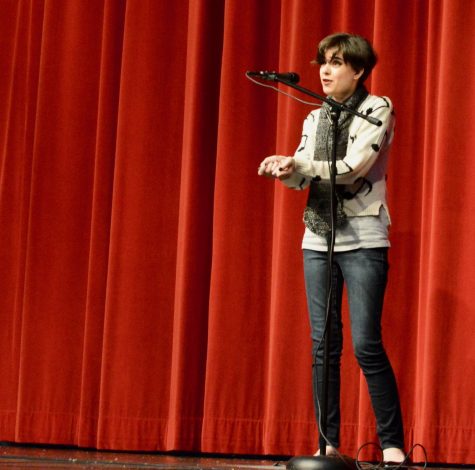 The finalists were among the 10 Stratford students who participated in Thursday's preliminary round.
This is Stratford's ninth year participating in the Poetry Out Loud competition, which began in 2006 and has grown  at high schools across the country. Poetry Out Loud began at Stratford by former English teacher Mrs. Lindsey Stevens.
This year, Mrs. Susan Lolis is in charge of the competition.
"I think that it helps students because they are learning about they're literary heritage,'' Mrs. Lolis said. "They are learning a finer level of looking at lines of poetry and polish their public speaking skills."
The winner was chosen by a panel of teachers which consisted  of Dr. Tom Lolis, Mrs. Lindsey Belle, Mrs. Theresa Ferrari, Mrs. Susan Lolis, and Mrs. Lisa Merten.
The judges filled out an evaluation based on physical presence, voice and articulation, dramatic appropriateness, level of difficulty, evidence of understanding, and overall performance.
Others who recited poems on Thursday were seniors Morgan Mathis and Tejas Athni, sophomore Sean Malhotra and freshmen Sabina Ajjan and Nora Jorgensen.
Winners on the state level earns $200 and a chance to travel to Washington, D.C., to compete for the national championship. The state winner's school also receives $500 to purchase poetry books. The first runner-up in each state receives $100, and their school school gets $200 for their library. Overall, $50,000 in awards  are given to students and schools at the National Finals overall performance.