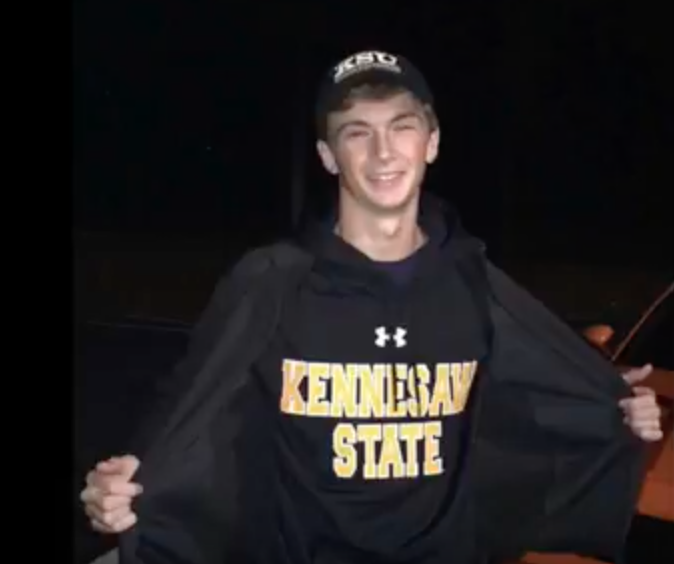 Logan Thomas
Logan Thomas has been at Stratford for eight years. He has played soccer and tennis, and participated in cross country and swimming.
When not playing sports, he enjoys cheering in the Stratford student section with his friends.
His favorite memory was in the fourth grade when one of his classmates, Alex Smith, dressed up as Mario for character day but didn't have a mustache. Alex went to the bathroom and cut off a piece of his hair and taped it to his lip. He ended up getting in trouble for it.
Logan will miss the people at Stratford, but added, "I won't miss classes too much." Logan did enjoy his biology classes, especially Vertebrate Evolutions, taught by his favorite teacher Mr. Phil Nicodemo.
One of his hobbies outside of school is playing video games. Something most people don't know about him is that secretly he is a really good dancer.
"I can hit that Nae Nae pretty good," he said.
Logan will be attending Kennesaw State University in the fall and plans  to major in biology. He would like a career as a  zoologist or veterinarian. He does want to do something with animals that will involve science.