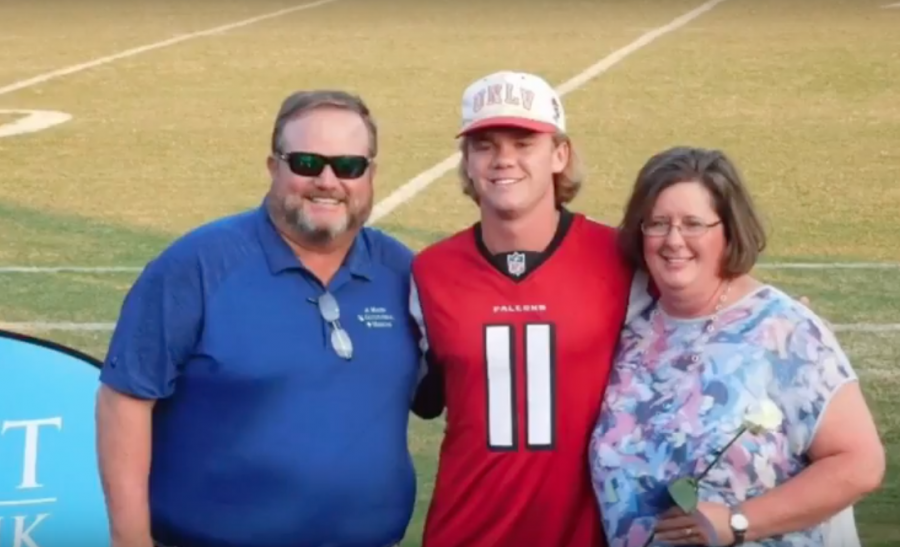 Josh Bevill
Josh Bevill enjoys going to Stratford football and basketball games to cheer on the Eagles. He likes to yell at the referees, too.
Josh has attended Stratford for 14 years. He has played baseball, soccer and has run cross country. He has had many ups and downs going through sports practices, like the time he tried to hurdle the eagle statue on the track and got his pants caught on it.
He was awarded the "Most Eagle Pride" for the "Senior Superlatives'' in the yearbook.
Josh has enjoyed being working with Mrs. Patsy Hayslip in the Learning Support Center his junior and senior years. He said she "helped him get through the day with little complaints."
When he graduates, Josh will miss FLIK food and the LSC.  
Josh will be attending the Georgia Southern University and plans to work with sports management and business.