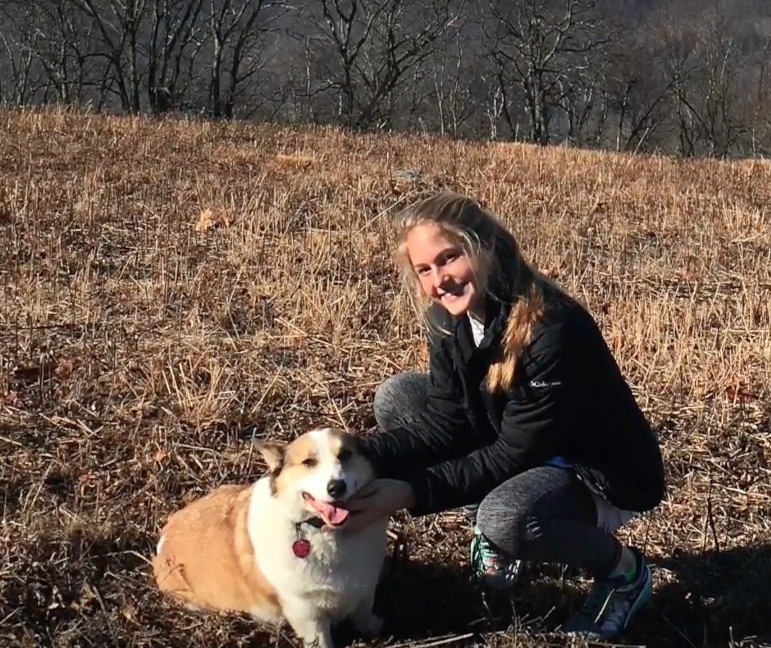 Mei Mei Randolph
Mei Mei Randolph has been at Stratford since the third grade.
Mei Mei plays soccer for Stratford, and participated in the Winter Musical her senior year. She enjoyed both of these activities.
Throughout her 10 years at Stratford, Mei Mei has made many fun and embarrassing memories. One of her favorite and funniest memories is leaving her phone on the bus after the Georgia Aquarium field trip on March 3.
The field trip also inspired Mei Mei's dream job.
"I want to be a dolphin trainer when I'm older," she said. "I really like dolphins, and when we went on the aquarium trip, it looked really fun!"
Mei Mei's favorite FLIK food is the curly fries. On days when she has long lunch and can leave school to eat, her favorite place to go is Fountain of Juice.
One of Mei Mei's favorite things to do in her free time is watch Netflix. She is currently watching "Queen of the South." Mei Mei has three pets: a Corgi named Kendrick, an Australian Shepherd James Bee, and a horse named Bridget.
After Mei Mei graduates, she will miss many things about Stratford, especially all of her friends and teachers. Her favorite teacher has been math teacher Mr. Bobby Stecher. Mei Mei will be sad to say goodbye to him after graduation.
Mei Mei is excited to start at Auburn University in the fall.
"I am going to Auburn!" she said. "I chose Auburn because I really like it. It's not too far away, but it's also not too close to home."