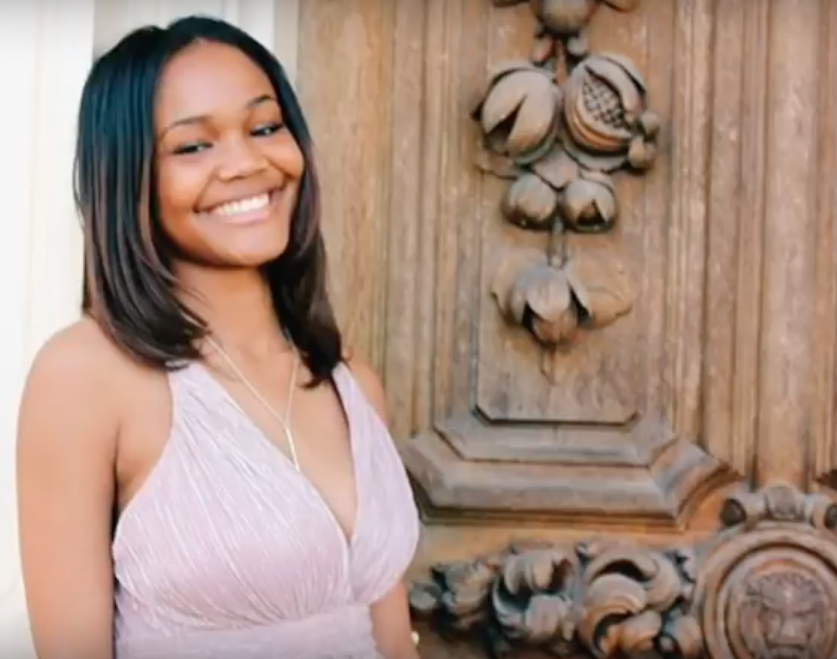 Leah Davis
Leah Davis has been at Stratford for three years. She came to The Academy as a freshman, then transferred to Howard High School after her sophomore year. She returned for her senior year.
Outside of school, Leah enjoys listening to music and watch tv shows and movies on Netflix and Hulu.
Leah works part-time at the Douglass Theatre downtown.
"I use to go to summer camp when I was little at the theatre," she said. "The guy that runs the camp brought me back to intern with him and so know i get to run sound and lights and do stage work for shows."
Leah's favorite teachers have been Mrs. Theresa Ferrari "because she is the best math teacher I have ever had and I love her," Mr. Ben McLain "because he is hilarious and really easy to talk to outside of class and just a great teacher in general," Mrs. Michelle Fleming "because her class was really fun and I learned a lot in that class," and Mrs. Mary Beth Gumbart "because she really pushed me and was really there for me and still is."
She has played softball and run track. She has been manager for the girls basketball and track teams.
Leah said she will miss are sporting events at Stratford.
"There is a lot of school spirit and I will miss seeing my friends play football and basketball," he said.
Leah will be attending Florida State University, where she plans to major in Communications/Media Studies and English.
"English has always been my favorite class," she said. "I really love to write and journalism has played a big part in me wanting to continue to do something in communications and media."