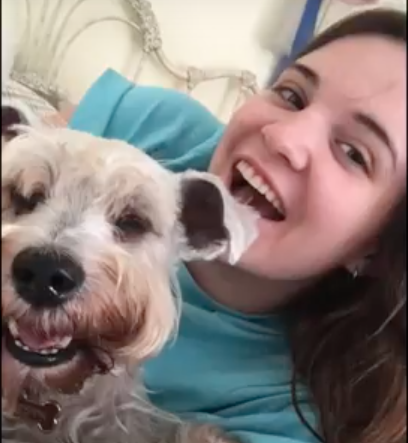 Katie Belle Duke
Katie Belle Duke came to Stratford in the sixth grade.
She has participated in Band, Color Guard, Anime Lunch Club, and Gaming Club. Her favorite sport to watch is football while she is participating in the band.
Katie Belle's favorite FLIK food is the fried chicken tenders.
She said the thing she will miss the most about Stratford are the teachers. She said her favorite teachers are "almost every single one of my English teachers- Dr. Dromsky, Mrs. Fleming, Mrs. Rhodes, and Dr. Lolis."
Her favorite subject is Humanities.
Katie Belle's biggest goal for her senior year was to do well in AP Bio.
Her favorite school tradition was painting her skirt for the last day of uniforms.
For her senior project, she will be working with a veterinarian at Plantation Center Animal Hospital on Peake Road.
Katie Belle will be attending Furman University and wants to major in Pre-Vet.