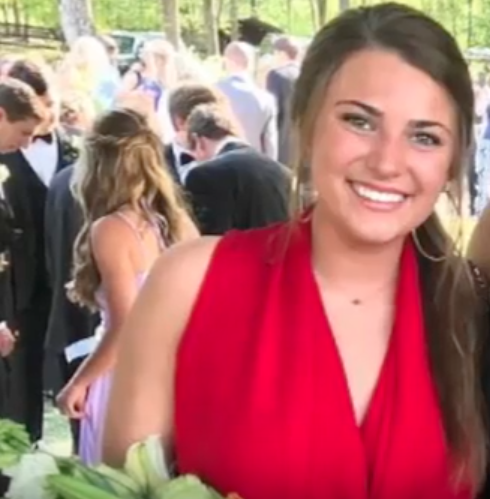 Gracie Holliman
Gracie Holliman has been at Stratford since the second grade.
She has participated in  cross country, cheerleading and soccer. Her favorite has been cheerleading.
Gracie has many nicknames given to her by friends and family, including "Geeb."
Her favorite FLIK food is the cookies. When she is not at school enjoying FLIK lunch, Gracie likes to go to long lunch at Barberitos or anywhere with her friend, Olivia. Her favorite Netflix show is "Pretty Little Liars."
Gracie wishes that she could change one rule at Stratford. Seniors are not required to take their final exams as long as they do not receive more than 20 tardies throughout the year. If a senior exceeds 20 tardies, they must take their final exams. She wishes this rule could be changed.
Gracie's favorite memory from high school is Spring Break her Senior year. She will miss many parts of Stratford, especially English teacher Dr. Ann Dromsky and all the friends she has made over the years.
In the fall, Gracie will be attending Georgia Southern University. She would like to live in New York after college, and has some ideas as to what her dream job would be.
"My dream job is to get paid for watching Netflix," she said.