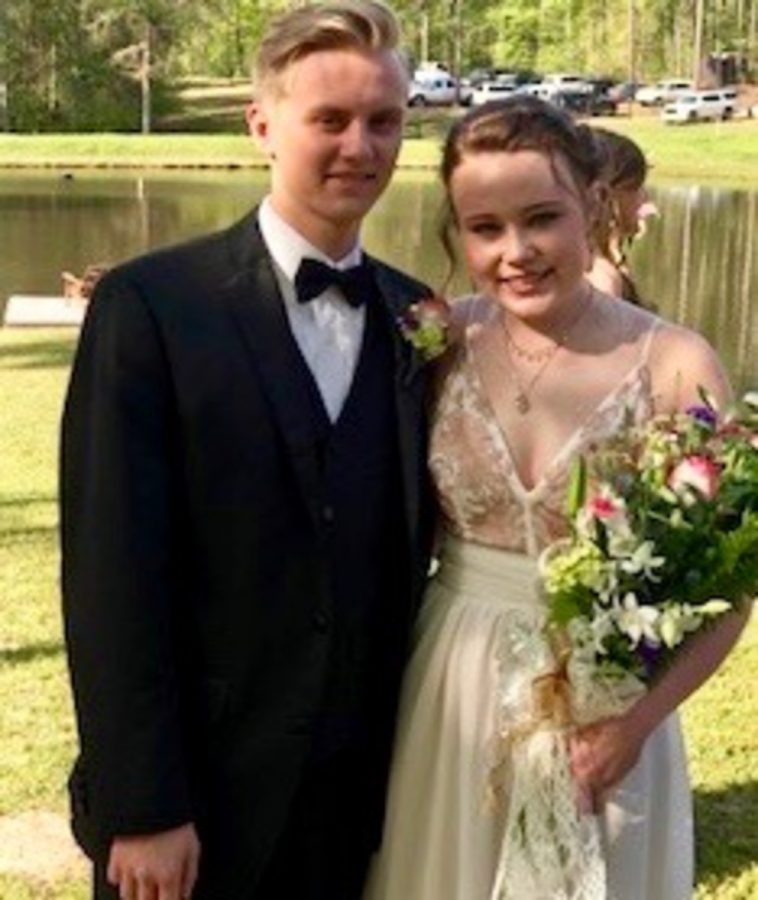 Emily Fackler
Emily Fackler is relieved  she survived high school, especially after her experiences the band Orlando trip three years ago.
Her favorite memory is when she decided to on Splash Mountain with Shawn Shivdat. He didn't sit down fast enough, so he ended up falling onto  the ride.
The operators had to stop the ride for three hours. But, when they finally got off, they got fast passes for Space Mountain.
Band is one of Emily's extracurricular activities, along with others. She is involved with the orchestra,  theatre, and the Latin Classics club.
Emily loves band, but her favorite subject is Biology.
"It kind of combines concepts from English and science," Emily said. "And it's not math-based, so it's easier for me to understand."
Throughout her high school career, Emily has grown very close to Mrs. Patsy Hayslip, because she has known her the longest of all of her teachers.
Emily has two siblings in high school, freshmen Will and Maddie Fackler. She can always tell them what to expect and help them prepare for the coming years.
Even though this was her only year in high school with them, she enjoyed her senior year the most.