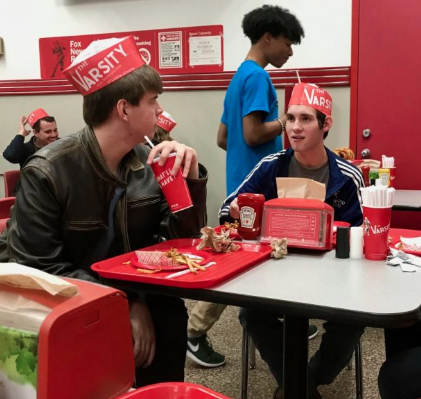 Carson Greene
Fourteen years ago, Carson Greene set foot on the Stratford campus and has been very involved since. He has contributed as a member of the Chess Club, Model U.N., his two favorite clubs Tech and Classics.
Carson could not choose a favorite from his top three Dr. Lolis, Mr. Nicodemo, and Mr. Wells and his favorite class he has taken was Senior Humanities.
His most embarrassing moment involved tripping on the way to a meeting and arriving to find that it was already over by the time he had gotten there.
After leaving Stratford, he'll miss his friends, the people also responsible for his favorite memories here, made just sitting around the lunchroom table and talking.
Carson will attend Emory University in the fall. He said he believes he has been prepared by Stratford for college and the real world, and looking forward to a new place and meeting new people.