Ms. Kinsey Peterson
August 28, 2018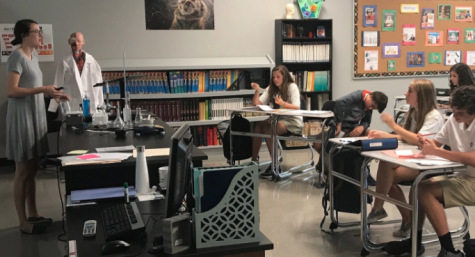 Ms. Kinsey Peterson is new to the science department, teaching Biology and Physiology.
She came to Stratford from Furman University, where she received Bachelor of Science degree.
She has gotten involved as an advisor with the Student Leadership Board.
Growing up, Ms.Peterson always wanted to be a science teacher. She said some "pretty amazing teachers" affected her life and her view on education, and she wishes to impact children's lives as much as they impacted her's.
Her teaching style includes activities requiring hands-on work. Outside of teaching, she enjoys watching Netflix, outdoor activities and horseback riding.