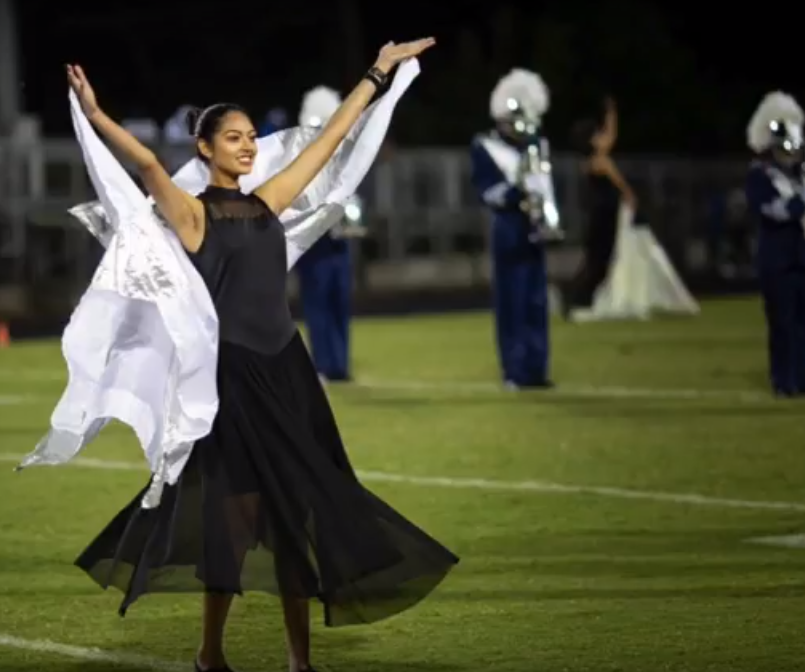 SENIOR SPOTLIGHT: Sai Pagadala
Sai Pagadala has attended Stratford since kindergarten.
She is 5-foot-10 and is one of the tallest girls in the senior class.
She is part of the Beta Club, Latin Honor Society, Drama Club, and Math Team. She has been a lead editor of the literary magazine since her freshman year and now is the senior lead editor. She also does color guard in the Marching Band and plays percussion in the Symphonic Band. Outside of school, Sai plays the piano and does karate.
She has been part of band since her freshman year. She joined color guard because in middle school, all of her friends were members of the band, so in the mornings before homeroom, she was always by herself. She did not want to do Marching Band because she did not like the clarinet, so she decided to do color guard. She will miss many things about band and color guard when she graduates.
"I will miss the people, everyone was just so fun to be around," she said.
Sai always has had an interest in the sciences and was selected for the Governor's Honors Program for science.
"I did not expect to get into the program and i'm really fortunate Mr. (Luke) Harrington saw the potential in me to pursue science," she said.
Upper School English teacher, Dr. Frank Katz, is her favorite teacher.
"He has just been a great mentor to me since freshman year and i'm not afraid to talk to him he is very understanding''  Sai said.
Sai plans on researching science in college. Her top choice of colleges is Georgia Tech. She also is looking at the University of Georgia, Augusta University, Emory, Mercer, and Vanderbilt.
She plans on majoring in biomedical engineering or taking the pre-med route.