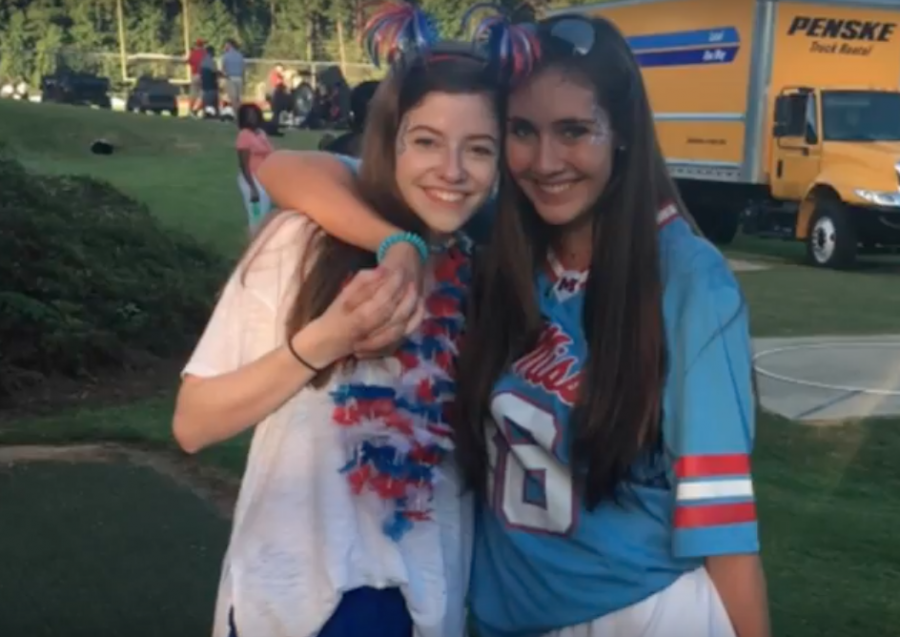 SENIOR SPOTLIGHT: Maggie McCullough
Maggie McCullough has been at Stratford since the eighth grade.
She is extremely involved in all kinds of activities at school. She is the part of Pep Club, Key Club, Spanish Club, and French Club. She runs track and plays volleyball.
"I started to run track in the eighth grade," she said. "I run track because I just wanted to do something new. This is my first year playing volleyball because I want something to do in the fall my senior year."
She said Pep Club is her favorite because " they make the football and basketball games more fun."
Maggie has enjoyed every class she has taken at Stratford, and she cherishes every moment with her best friends and favorite teachers. She said she took some new subjects this year. Her most challenging subject has been math.
"Mr. (Griff) Ethridge is my favorite teacher," she said. "He is a really good teacher, and I have  learned a lot of from him."
Maggie has had many unforgettable moments and great memories at Stratford.  
"My favorite memory is going to football game with my friends," she said.
 She plans to go to the University of Mississippi because it is where her old sister goes.  She wants to major in biology.
 In her free time, she either plays tennis or plays her dogs.  Her favorite FLIK food is the cookies.