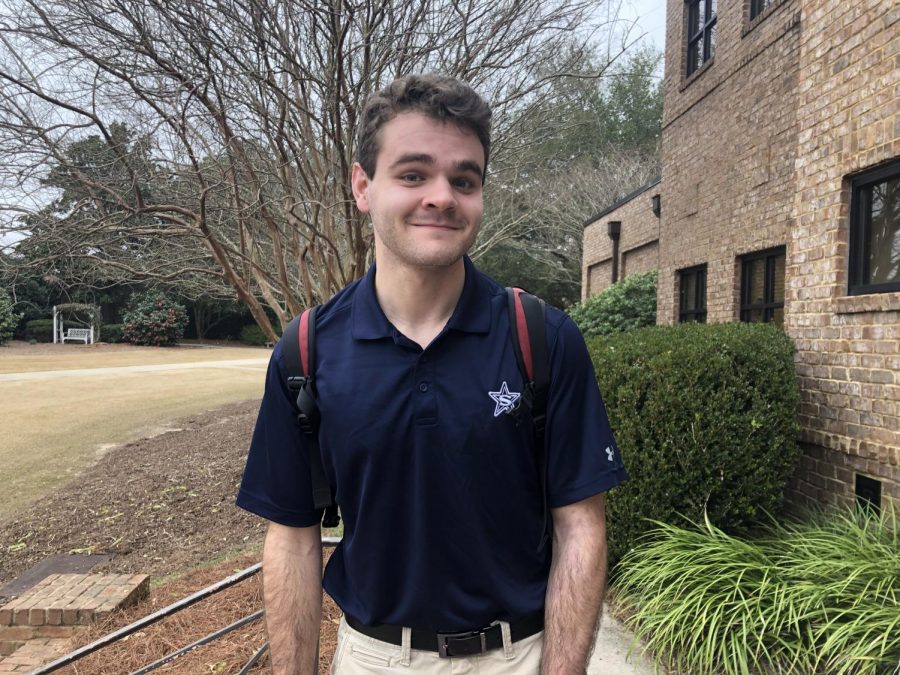 SENIOR SPOTLIGHT: Travis Cunningham
Travis Cunningham is a senior at Stratford Academy. He has been at The Academy for three years.
His favorite memory is the "Hail Mary" pass against Tattnall his junior year.
His favorite FLIK food is the Caesar salad.
Travis's favorite coach from Stratford is Coach Walt Mays. His favorite teacher is Mr Stephen O'Hara.
Travis likes to hang out with his friends, play video games, and read comic books in his spare time.
Travis will attend Georgia College in the fall.