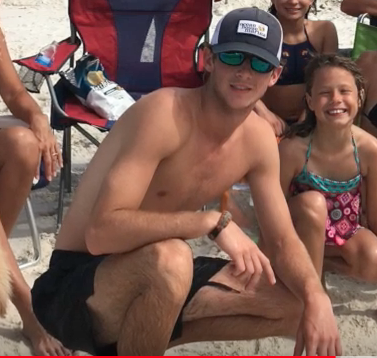 SENIOR SPOTLIGHT: Luke Haney
Luke Haney is a senior and has been at Stratford since Pre-K.
In his free time, Luke likes to spend time doing anything outdoors, like hunting and fishing. He also loves watching movies. His favorite is "Interstellar."
If Luke won the lottery, he would use his money to further his passion for the outdoors.
"If I won the lottery, I don't really know where I would start," Luke said. "I would probably buy myself a big house in Alaska and a big house in Florida and a big boat. Just do a lot of fun stuff outside."
Luke is very involved at school. He played golf and lacrosse for four years and was a member of the shooting team.
"I really enjoyed all three [golf, lacrosse, shooting team]." Luke said. "I definitely could not choose one over the other."
Luke has many memories he has made over the years at Stratford. His favorite is the school trip to Washington, D.C. in sixth grade. He has also had teachers and classes he has enjoyed.
"I've had Coach (Ross) Bridges for two years and I really like him as a teacher. I like all science classes, but AP Biology with Mrs. (Cason) Wilkin was good," he said. I'm into science."
After graduation, there are many things Luke will miss about Stratford, including his friends, because everyone is going their separate ways.
Next year, Luke will be attending the University of Georgia. "I am going to UGA. It's always been a dream of mine," he said.
Luke has big plans for his future after college.
"I would like to own my own business of some sort, maybe even a clothing brand or something, Luke said. "Or possibly be a landscape architect."