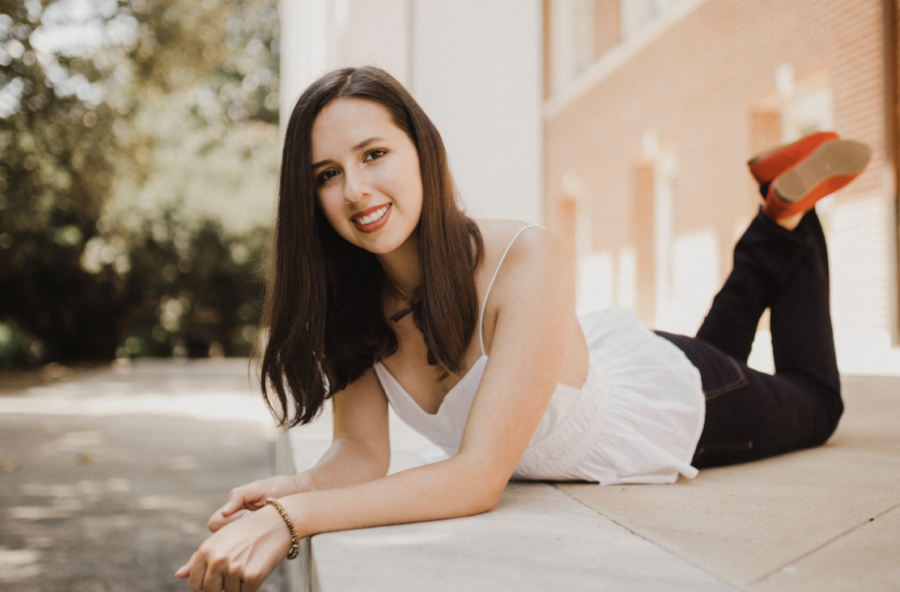 SENIOR SPOTLIGHT: Guinevere Heath
Although, her favorite Pop Tarts are always ready and prepackaged for her eating, Guinevere Heath has had to work for what she wants, this being writing her college essays over this past summer.
Guinevere has attended Stratford ever since she transferred here in the eighth grade.
She has developed a great appreciation for Stratford's Upper School English department, including Mrs. Michelle Fleming.
As well as, teachers of the Foreign Language and Math departments, including Mrs. Rachel Chabot and Mr. Griff Ethridge. Guinevere's favorite course this year is AP Literature, taught by Dr. Frank Katz.
" It's really, really interesting," She said.
With regards to clubs, she is involved in Stratford's SOAR, French, and Drama clubs.
Outside of Stratford's walls, Guinevere enjoys devoting time to craft projects. She enjoys sewing, sculpting sculptures, and baking,
"Even though I'm not good at it," she said humorously.
As well as allotting time to her craft projects, Guinevere enjoys spending time with her father, a man whom she highly respects.
When off at college, Guinevere says that she will truly miss the opportunities that Stratford has given her,
"Classes have allowed me to explore different types of thought and learn different things in a way that I'd like to learn them."
Guinevere is uncertain of where she will be attending college, but she hopes to be accepted into Georgetown University in Washington, D.C.