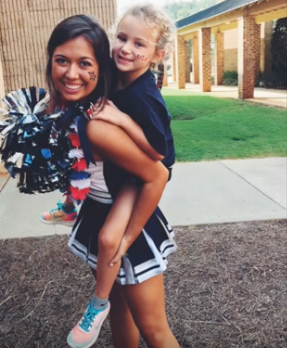 SENIOR SPOTLIGHT: Josie Coleman
Josie Coleman has attended Stratford since the first grade and participates in cheerleading, golf, pep club, key club, and Spanish Club.
Josie Coleman's favorite teacher is math teacher Mr. Bobby Stecher.  Her favorite class at Stratford was "art, freshman year with Mr. Fred."
Although Josie is excited to attend the University of Alabama  in the fall, she will miss eating lunch with her friends on the senior patio and on the front lawn.
She said her favorite memory from the past couple of years was "when Karen Jarrard broke her arm on the Washington D.C. trip in sixth grade. R.I.P."
In five years, Josie sees herself "living in my penthouse on the Upper East side of Manhattan, New York."