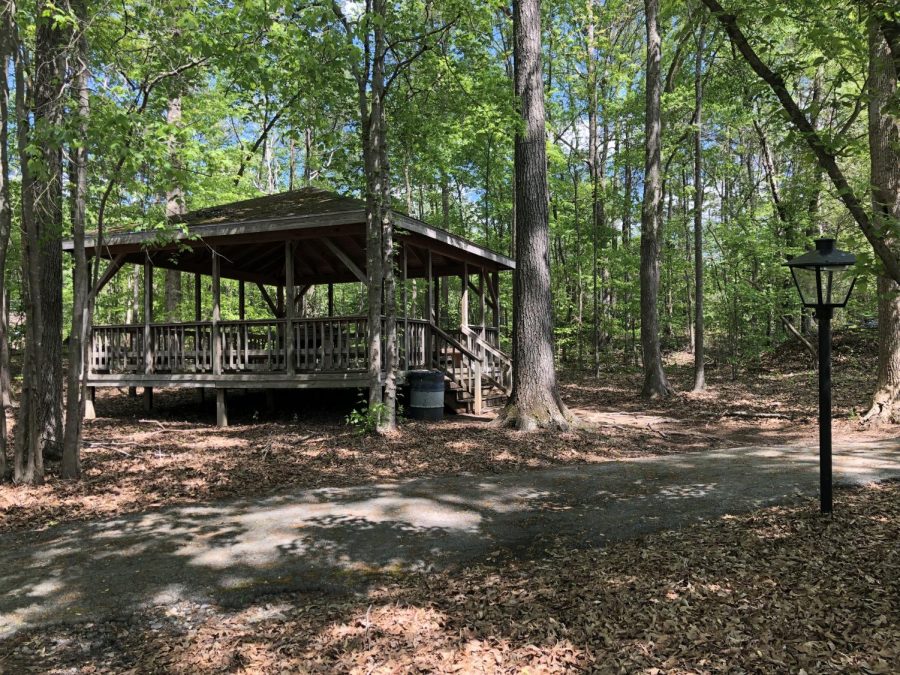 Outdoor Classroom
On a relaxed day, when the weather is nice, some teachers take their classes out to the outdoor classroom.
The classroom is located in the woods by the softball complex. The outdoor classroom was built when Henry Tift was the Head of Stratford. At the time, Stratford had attempted to purchase the Gazebo on the lawn from the Woodruff House, the site of old Stratford Academy on Coleman Hill.
Because the gazebo was considered  historical property it could not be moved. Some students got together and decided it would be a cool project to try to raise money to build an outdoor classroom that looked like the Gazebo, even though the outdoor classroom today does not resemble the original gazebo.
They did raise some money but it did not cover the whole cost. The school later decided to build it just as a "bow to the gazebo building as a mascot" and to provide an outdoor classroom. It was given in memory of Anna-Clair Massey during the 1994-95 school year.