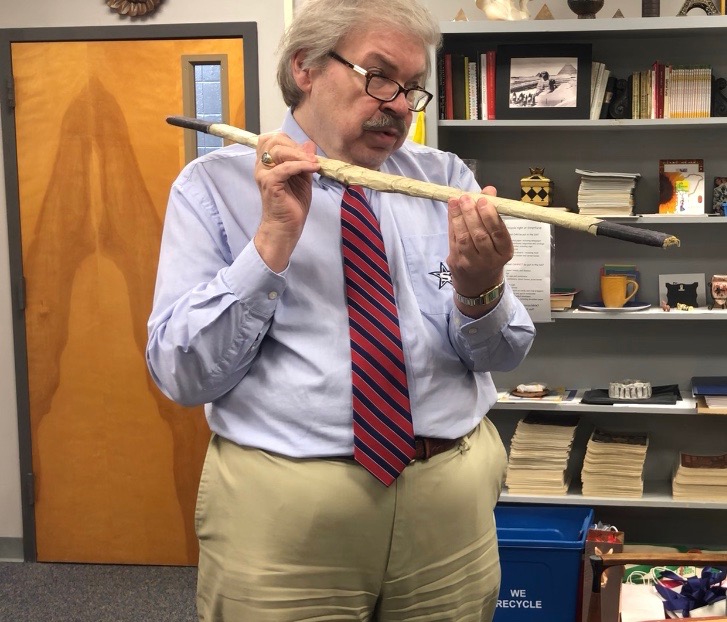 Mr. Lawson's Ruler
Mr. Andy Lawson's ruler is a Stratford relic known by students and alumni.
The middle school history teacher, who is in his 46th year at Stratford, said it is famous because "it has been with me for over 40 years."
The ruler, or "the Enforcer" as Mr. Lawson calls it, has received some breakage through the years. Mr. Lawson repairs the damage he can with tape.
"It used to be quite a bit longer, but it is still there," he said. " It's a bit wobbly, wobbly, wobbly."
Mr. Lawson no longer uses the original ruler, as he has had to replace it. It has not been used in over four years, but he has about four new ones. He is concerned that if he were to use the original ruler, pieces would fly out and "cause damage to the school, not to mention, people."
Mr. Lawson has hit many desks, but he has never hit a child. The closest he has come to this was when he grazed Maddie Dummitt's thumb, in the process of hitting her desk.
He is provoked to use the ruler "when people are talking!" Overall, Mr. Lawson has broken the ruler an approximate 30 times.
"It has been with me for so long, and I love it," he said.