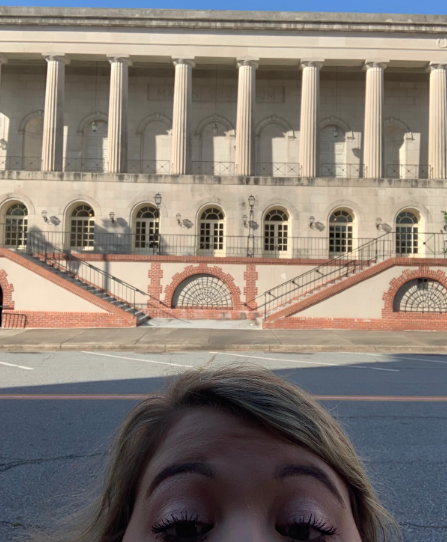 City Auditorium
The Macon City Auditorium is a historic structure in downtown Macon. It is said to have one of the largest copper domes in the world, spanning 152 across.
It opened in 1925, and is surrounded by columns on three sides. It has a similar architectural style to nearby City Hall.  
The auditorium seats 2,688 people and has played home to concerts, sporting events, graduation, proms and the two largest funerals in the city's history — boxer W.L. "Young" Stribling and singer Otis Redding. 
Above the stage is a giant mural that depicts scenes from Macon's history. In 2007, Oprah Winfrey filed two of her television shows from the auditorium.
Stratford's graduation is held at the City Auditorium. This year's graduation is Friday, May 24.