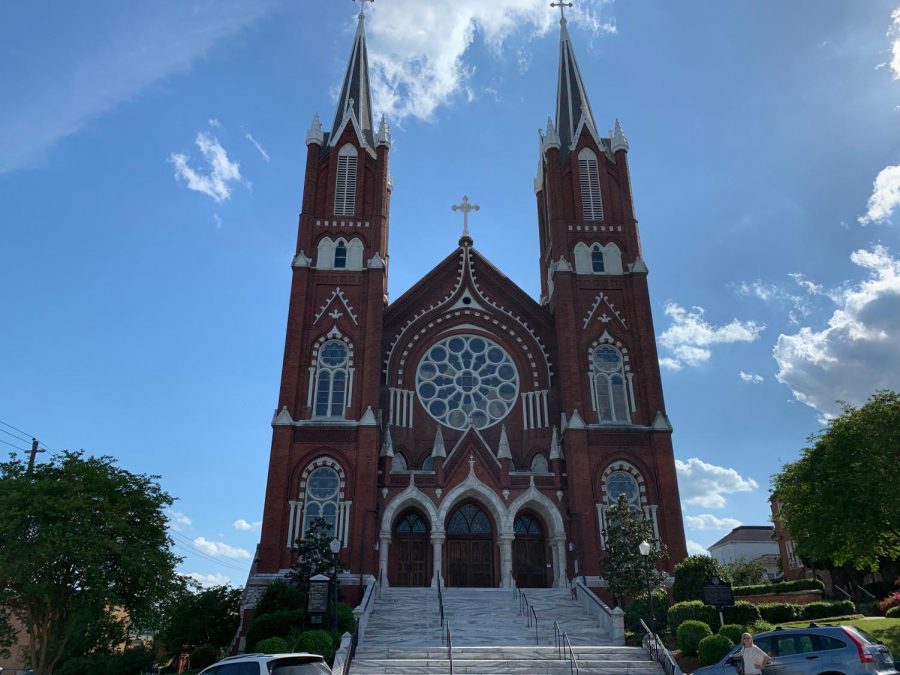 St. Joseph's Catholic Church
St. Joseph's Catholic Church is located at the top of Poplar Street. It  was the first Catholic church in Macon and is the third-tallest building in the city. The twin cross-topped spires are 200 feet in the air.
It was completed in 1903 and took 14 years to build.  There are 60 stained-glass windows from Bavaria, Germany, depicting the story of Jesus, and an alter assembled from Carrara marble from Italy. 
One hundred twenty-five feet from the floor is the dome, right above the two side altars.
St. Joseph's was added to the National Register of Historic Places in 1971.  
Stratford Academy held its baccalaureate service at St. Josephs this year.