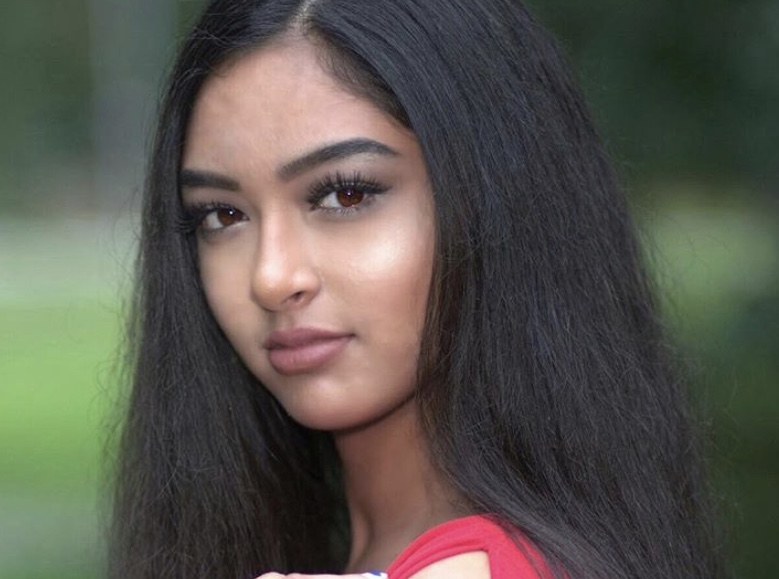 Sai Pagadala
Li-An Tsai: tik tok memes, fortnite dances, stuffed animals, Rupaul's Drag Race viewing parties, the next fours years of our lives
Kenzie Muenzer: Fifty Shades of Grey (or shall I say Fifty Shads of Gray), color guard, the band's "plus ones" in Dewayne Lawson's homeroom, Cards Against Humanity, the Sunrise Land tribe
Zuna Shabbir: 5th period help desk, high heels, Aim High (fun & strict!!), Slater ;), thirteen years of memories and inside jokes, the next four (or probably more lol) years of our lives
Cap Patel: sicko mode, Varli, Pooja, AP Bio, everything Bollywood
Carter Atkinson: GHP!!! and some sodium of course
Meggie Aivalotis: bathroom trips in AP Bio, "idk why I'm crying; maybe it's just depression," free balls in battle pins, I can't leave anything else for you without crying I'm going to miss you so much
Maggie Fuchs: third grade, tragic AP Music Theory memories, photoshoots for AP Photography
Noah Fenimore: Jacksfilms' YouTube channel (including subs, comments, and videos), the AP Music Theory exam (it was so much fun, huh?), a Shallow duet, the APUSH board game
Benjamin Jorgensen: sixth period study hall, AP Music Theory, heels so you can be taller than me
Rush Patel: Asian skype calls, your girlfriend from Savannah, Margaritas trips, anything Asian-related
Varnika Guduri: Jeopardy!, The Great British Baking Show, Telugu class (>:( this is not the moment to play), screen-recorded SnapChat videos, not Waris, hands to hold during lunch, errands to run
Esha Panse: motivational speeches, thumbs, all the tea, oh shoot I messed up, Hey! This is fun. How much do you weigh?
Meghana Vemuri: Boo Boo the Fool, Telugu class, motorcycle and machine gun impressions, poo eyes, bean juice, ting ting ting ting
Maddie Fackler: SnapChat ads, Pooja what is this behavior, band memories
Lauren McElrath: Chick-fil-A trips, bad parking at the mall, "gang gang," two incredible years of color guard omg I'm going to miss you so. much.
Aaron Perkel: the Backyardigans Roleplay Club (RIP), all the frustrated exhalations in the world
Yeet Fleet: Secret Santa gifts, foosball and ping pong at Gavin's house, Hunger Games simulations
Band: the lightning alarm during band camp, the Origins group chat, singing on band bus trips, sweaty band competitions, four years of family
Color Guard: bonding at my house, Janfest, coke and skittles :,)
Theatre Productions Casts: salty One-Act Competition, airdropping memes, the mini-plague, BUT THAT TIME HAS NOT YET COME, spontaneous line-throughs
AP Calculus BC: the Christmas card, birthday parties, Eagle's Nest trips
AP Lit: I am Woman Hear Me Roar, Sun God's birthday party, Old Town Road, girl power
Accelerated Algebra II: the best math teacher you never had 🙂
AP Music Theory: the dreaded Barron's book, terrible sight-singing, spelling the chords, interpolation, the heebie G-B-D's
AP Stats: puzzles, random stories about preserving babies in jars, POTS, saying things to be controversial
Mr. Stecher: peanut M&M's, grading your tests for you, math tournaments, (hopefully) another 5 on the AP exam
Sun God: two years of Freshman English, all of the memes, Bic for Her, a Uranium ore, Amazon customer reviews, an ice sculpture of my face, bodily organs, annual senior class posters
Mr. Harrington: Google searches in class, The Hot Zone, my Equilibrium test from Accelerated Chemistry (I would never keep that terrifying test)
Mr. O'Hara: broad strokes, Bob Ross, the possessed soundboard, my tech booth buddy I'm going to miss you so much 🙁
Mrs. Ferrari: recycling bins to jump out of, typing 5318008 on the calculator, "There's only one Patel in this class, right?" while learning functions, boots and a cowboy hat
Erina: pebbles, car rides home, all the hugs in the world
Arlind and Darion: cheeseburgers with no cheese, monkey in the middle, Peely, Wendy's chocolate frosties
Uma: my bedroom (you're welcome), Photobooth selfies, cringey text messages, and the past 10 years of our lives
All of the other 5th graders: band and ASAP visits