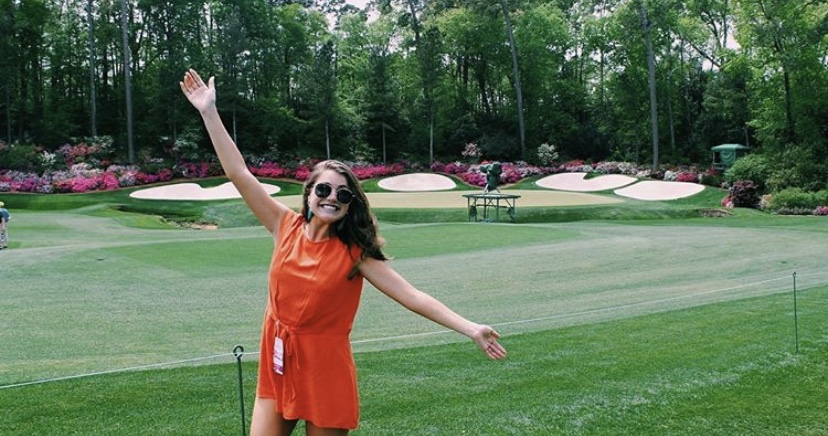 Hadley Neal
Kaitlyn: more upset about my chemistry test, Dead Sea Water, red rope, "NAPOLION", seventh grade, "did you touch my project?", hitman, almost dying in a car wreck because of my eyebrows, pool table, APCSP, roach, El toro, property of everyone, SB, 5:00, "I ate 35 chicken nuggets", KENDRICKKK, MM2018, pesticide, "Cancled", throw up bowl, ur grandma, go dawgs!
Gracie: shark costume, backpack, saving grace, mediterranean, gracieebj, "back in the closet", dragonvale, swimmories, going to stratford for like 4 days and not knowing anything, hear meowt, my floor, BTR, church on Sunday, sneak out after sadies, pony, "…and one by one, the windows…", chicks with sticks, Lulers, cereal, peeshy, Mrs. Line, "can you shut up", wet santa, bahlegdah, minions, pretend you're okay and you'll be okay, never responding, cyber bully, MORT, king julien!, coach bridges, poopoo soup, clothes, swat tae, icees, cleanup crew, sweet 16 glasses, tiedye shirts, CNN center, MM, oprah/yogurt, ice cream/crying, kisses, tallulah's room, sleep moans, hand in the pot!, heather, gracers, sharing way too much, lilly ford, snoopy's radar, love you and im gonna miss you so much!!! go 'thers.
Molly: true friend video, heather, grant/harrison, 6th grade, skating allies, ghetto hunger games, trio, you in 3rd grade, best friend forever, hating each other in 5th grade, pomme, always crying, advice, moose socks, prank calls, bonquisha, Mimi's, haunted montrose, SPAIN, Pony, go gamecocks!!!, Adam Sim, golf cart incident, "old timers", DBIC, heller?, beach trips, know yourself, Mitch's house, simon, tennis grunts, "count to 20 for me", janie, trying to teach you how basketball works, TSing, trey paul, fatz, the chandelier, "i just don't want spain to be limited", badumBUM, spain, epic dance moves, cactus, Spring break mode, asprego, vent sessions, THE bed, GATA, i love you!!
Anna: WCLQ, jelly ball, peeing in cabs, hairbraids, what does the fox say, color coded notes, luke, "Mrs. Linear", kitten sneezes, nightlight, Circle of Friendship, seventh grade, mustache glasses, "who are you taking to sadies?", katie being my mom, imovies, Justin Bieber, Gotta Go My Own Way, HSM, chris and Robbie, Bobert, pink panther scene from 7th grade IFF, texting in all caps, eye rolls, cheese fries, ketchup stain shirt, kissing strawberries, "amstar1", kitty cat kitty cat meow meow meow, cold feet, duckface, jumping pictures, zaxby's, you on my hip for pictures, tie cheers, ya like jazz?, XC in middle school, Mrs. Gordillo, eagles' nest trips, Napoleon Dynamite, "Pual", "she bit herself", Georgia's beads, sixth grade handshake, duck tape wallets, shakeem, GoPro videos, a bigger bed, idle hour pool bathroom, ice bucket challenges, memes, walking fast, book trade-offs, honey, bus buddies, 69, benjamin478, omegle, princess party in 4k, giraffia, SNACK TIME, stains on the carpet, being in sync, we're the same person, AK, my forever duet partner, always asking you for advice, NEIGHBORS!!!, peanut butter/lucky charms, only girl i'm gonna keep up with in college, respect women, snuggles, rob who?, HOTTY TODDY ILY 5EVER
Kat: milk jugs, omegle, CIA, hollister models, wombchildren, fabfour, meme babes, Mrs. Line, seventh grade, amelia island, horror movies, enos, upside down ride at the fair, uga/lsu shirt, makeovers, your novel, mayonnaise tattoo, AP sleepover, cupcakke, cemetery, mummies, Wowzers, Iggy, MicheleBelle, Fatz, pinkguy, RIP vine, adventures, singles club!!, fakeeeee,
godmother, baby clothes, TSing, deep talks, 50 shades, moms on spring break, intern, lake trips, drives, milkshakes, "yo mama let you date?", jeneanes, pepcid, being there for me no matter what, "honored", my bed, "did you eat chicken soup?", who?, lights off in my basement, can we like dance?, nastasia, sparks dude, "mike mccutie", hobbylobby, strokes, ASMR, love you infinitely!! Go bobkitties:))
Holland: porch stick, strawberry wine, charlie trevitt, dixie chicks, exodus, shi-thead, butt sweat, kitty scratches, head scratch, bodda getta, AKtheslayer, gummy worm, screech!, crime junkie, code red, life is butt a dream, cheer camp, tapestries, "stupid! I aint gon letchu get the chance!", gorls, facetimes, roommates, my literal angel, squatty aubie, snaxby's, holland fed me pickles!, dobby, dip dyed jeans, I'M SO HAPPY WE'RE TOGETHER THE NEXT 4!!! Love you bunches & wde:)
Layne: rice, glozell, MM, trader Joe's, sick at Mercer, meow(x4), Esther, maddie, exodus, SNAIL, SB, jackson, graham, ID?, stolen gum, peeing, krystal. On. pillow, cody ko, NYE, 50 nic!, tennesee whiskey, hallelujah, AHS, "excuse me, clown?", crying in every situation, Jody Thompson, luke, face down in the shower, gag, horizontal, "ma'am i like your dress", belize, fighting, foot dance, "um… someone threw up by the pool", being besties w heather and laura, bearstock, asleep while driving, double date, roach, anything (by layne davis), atl trips, sleep blindfold, birthday cake, twinning at Christmas dance, loml, icing pic, hands in the pot!, "hadley you have got to stop licking me", horrible snaps, "did stuff go down last night?", snuggles, strokes, BDED LOVE YOU MY SNAIL!
Marta: Mike, seventh grade, surprise party, duct tape mustaches, pop a t, life is butt a dream, sam, tech slam, abraham lincoln house, XC, pickpocketed, schmeal, dylan/danny, unrefrigerated meat, grok mode, alexa skill, 30 minute runs, go dawgs!
Matt: anti jokes, duck lips, "how'd you know it was me?", matt phone!, all the hugs
Fan Club: hunch, chinatown stack, heart eyes, KB, they grow up so fast, wife wearing the pants in the relationship, facebook posts, sponsored insta ads, graduation countdown, expensive tastes, disney personality trait, browsing on the stratford amazon, pixar vs. disney
Caroline C: vent sessions, BDED, cardi b dance, singing at cheer, libs, i'm in a roll!
Andrew: counting shoulders, what happens in spain stays in spain, the office, "lactose and tolerant", "i'm not hard to understand i'm just dumb", janie hatcher
Samantha: "you gonna eat those fish?", honeybunch sugarpie, rtr, cutiemode, angelina ballerina, vent sessions
molly griffin: I surrender, AK, Gail, umbrella, shquits me!, broom, toothbrush, edgewater, tea guru, porcelain goddess, code red!, floor surprise, oceanfloater, Belize song, basket on the bike at HHI
Sam C: computer science, pop a t, "how far are you on the project?", king, tybee dance, babe, sleeping, charger, "hey, i have a confession…i love you", XD, "what has sam done for the past six weeks?"
Emory: butt chip or toe chip?
O'hara: best intern ever, heart emojis, subway napkin notes, AP busy work, making me cry